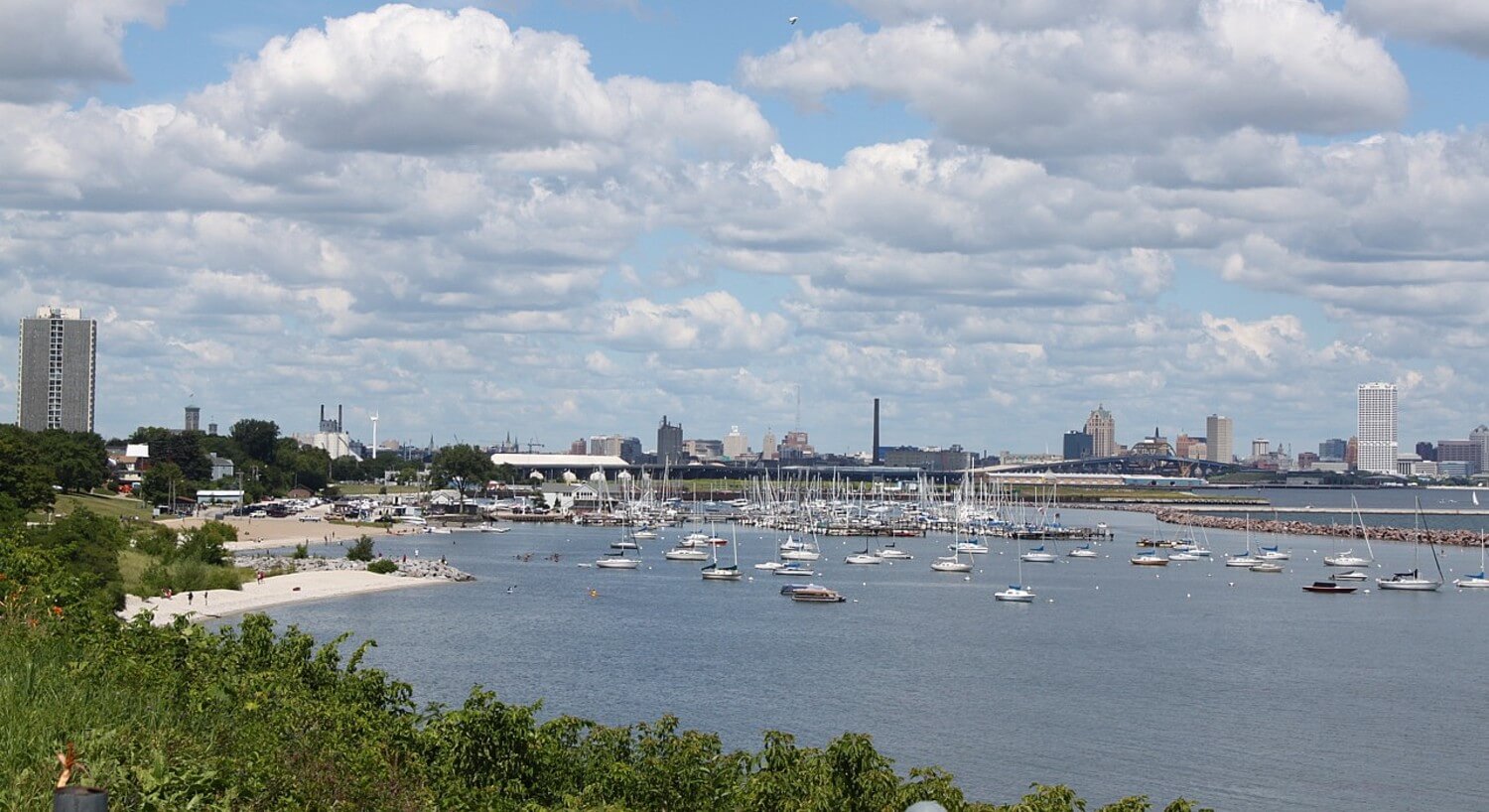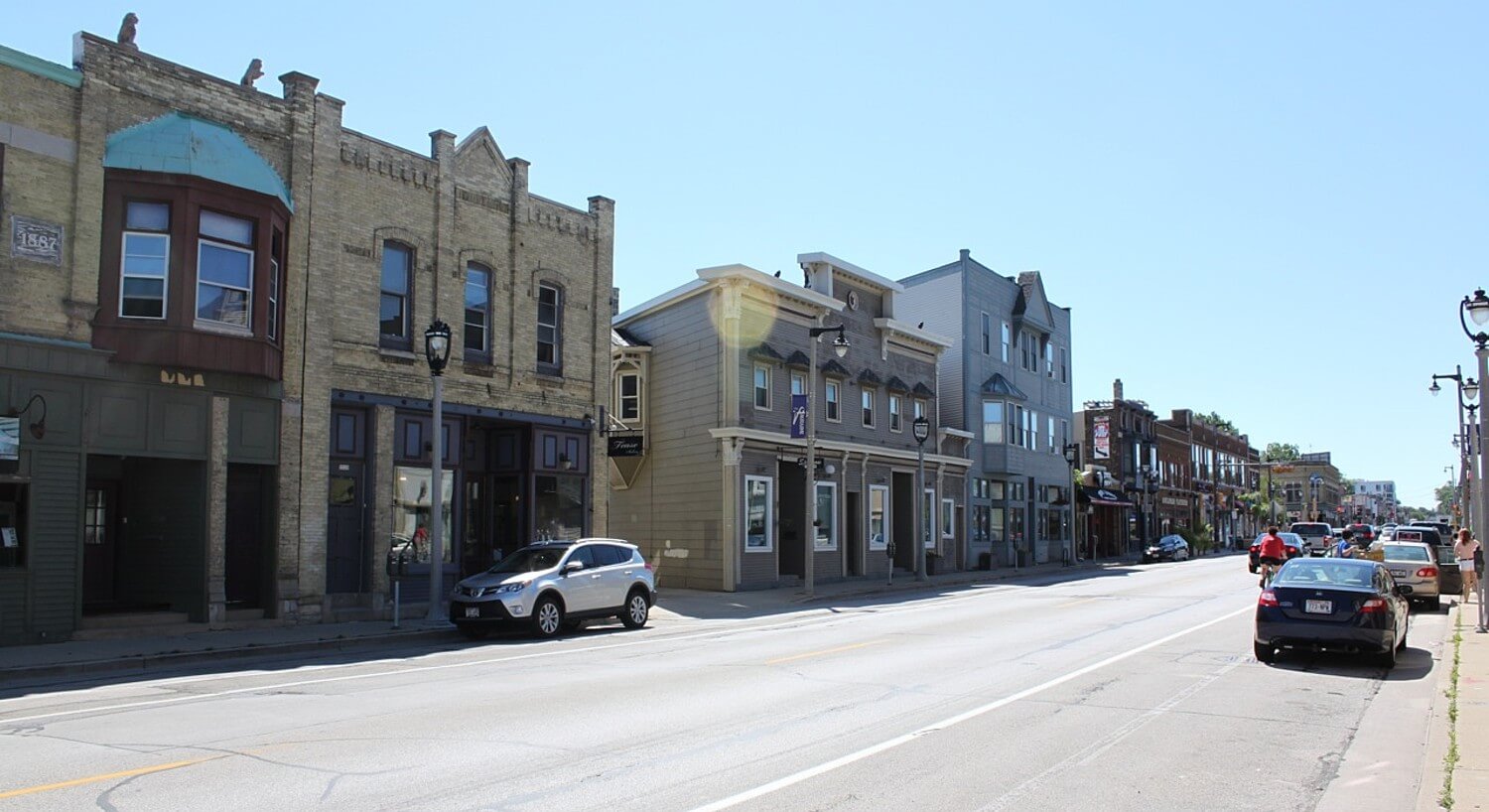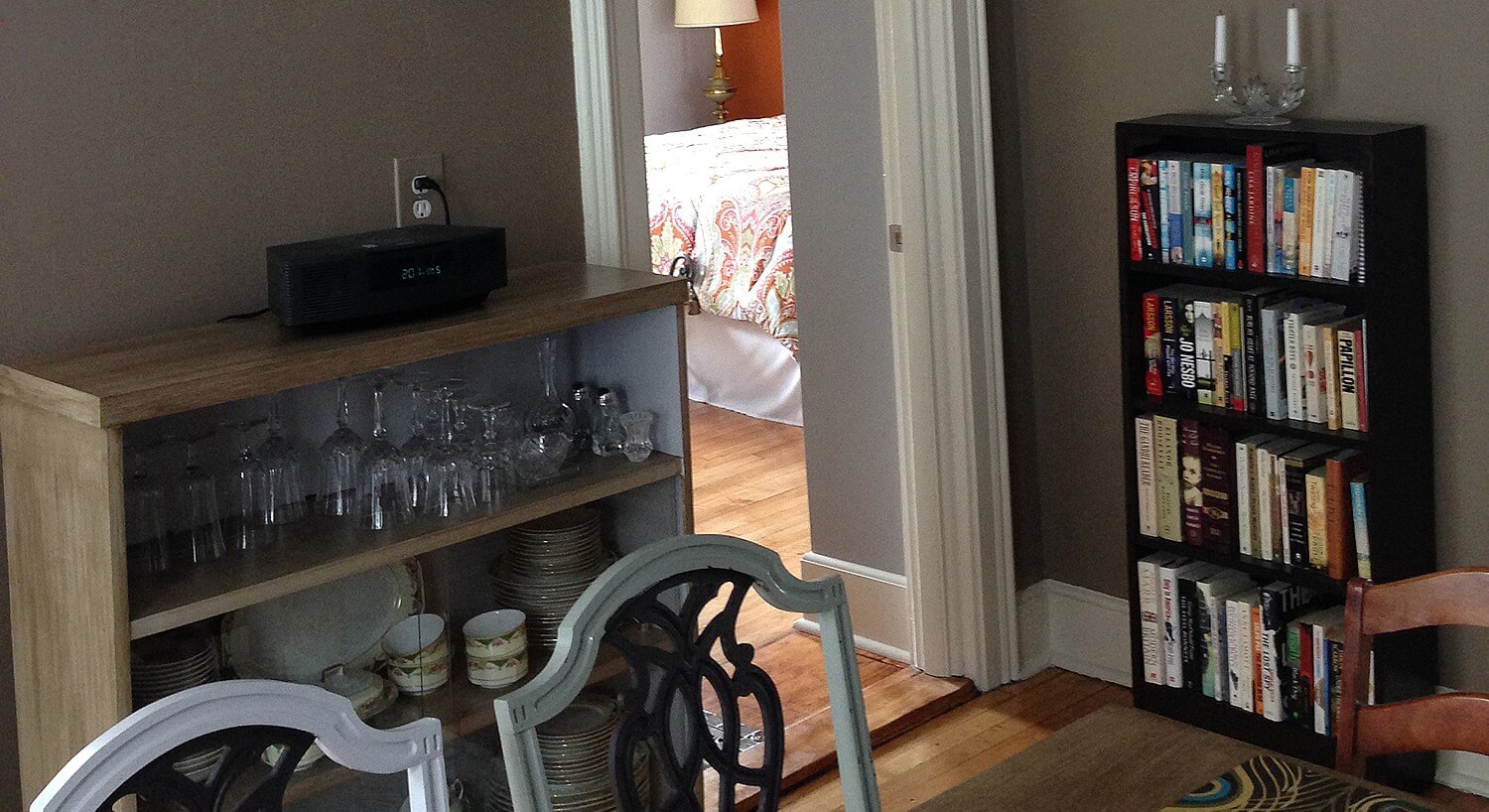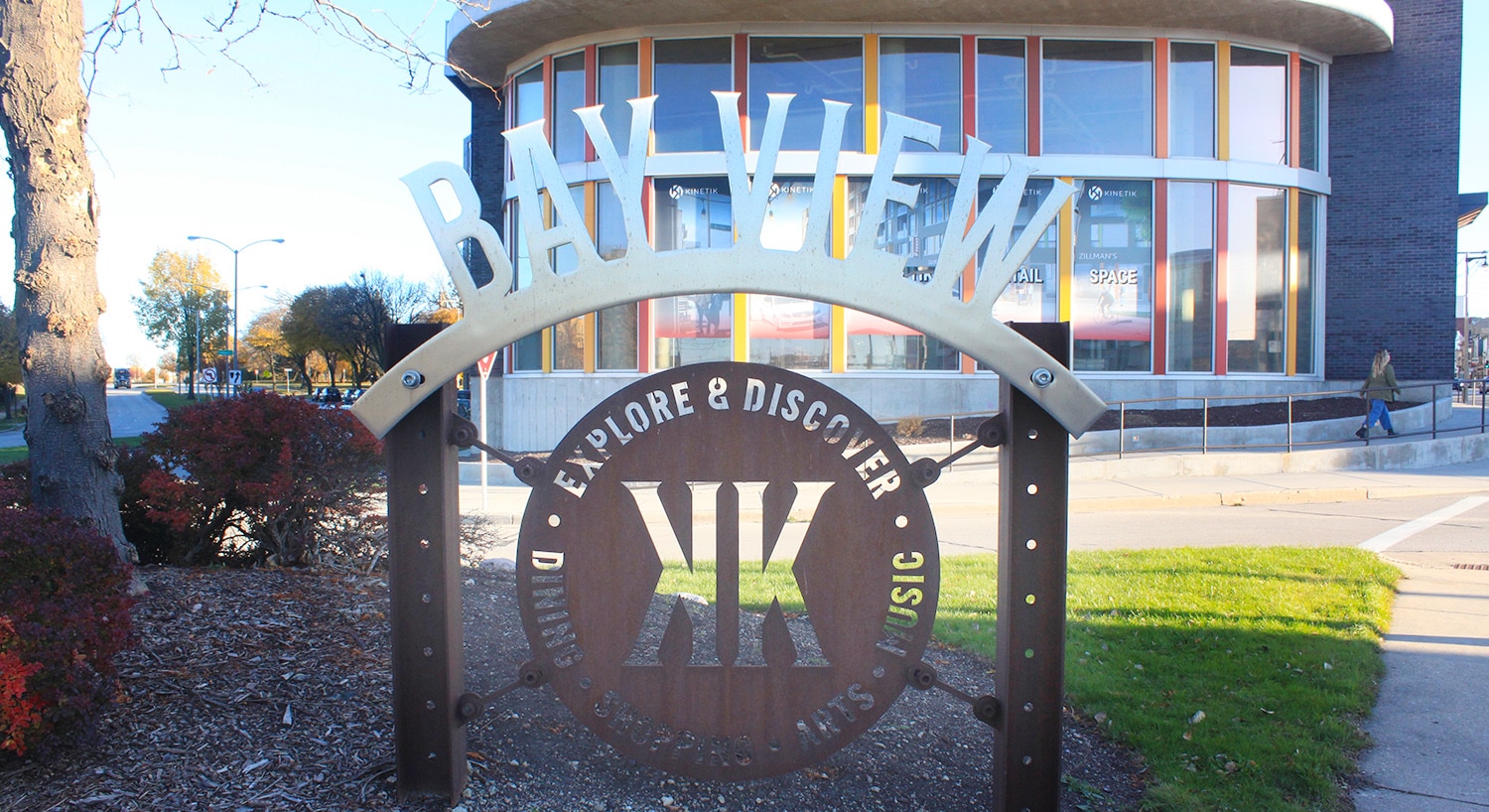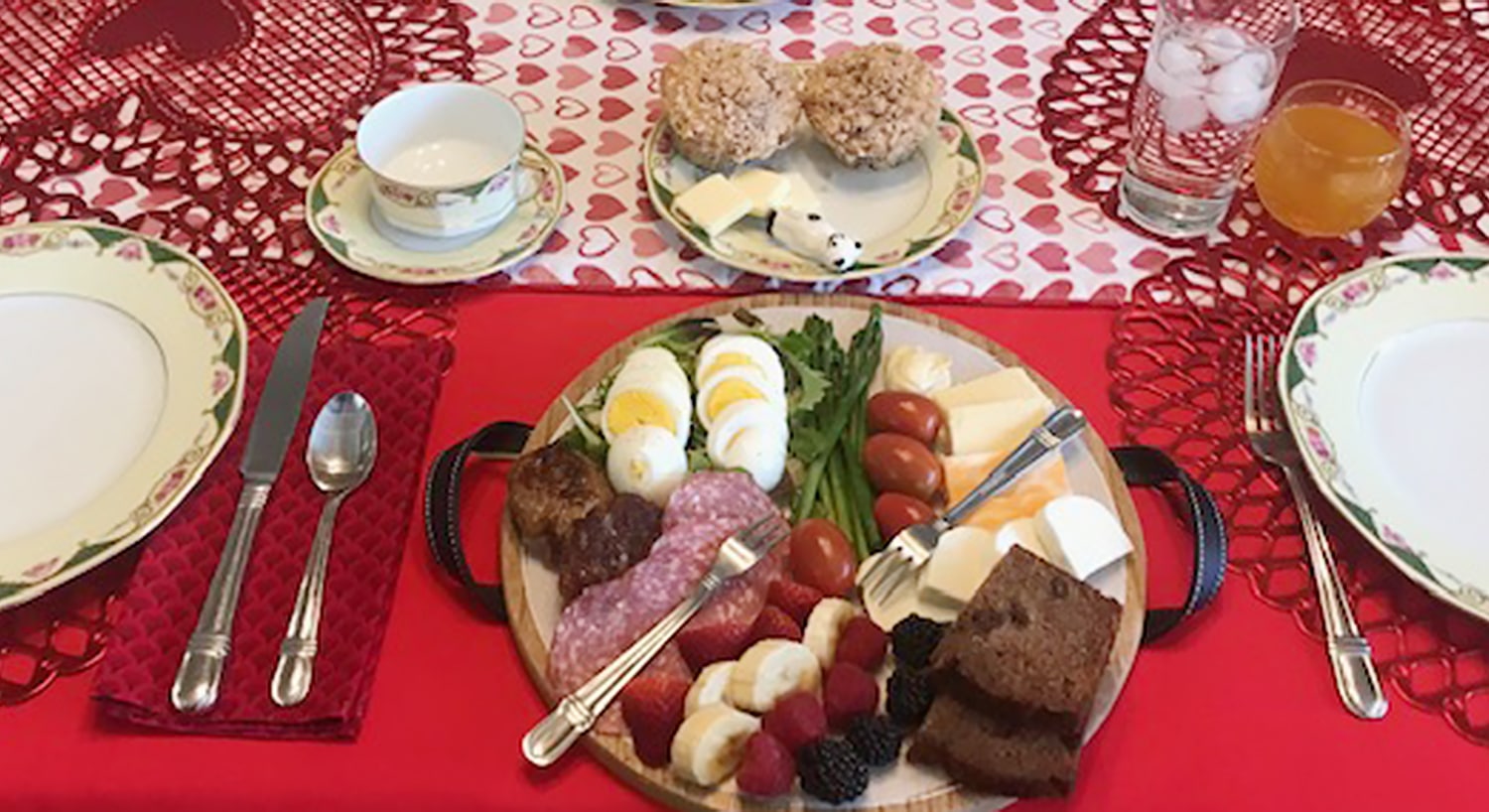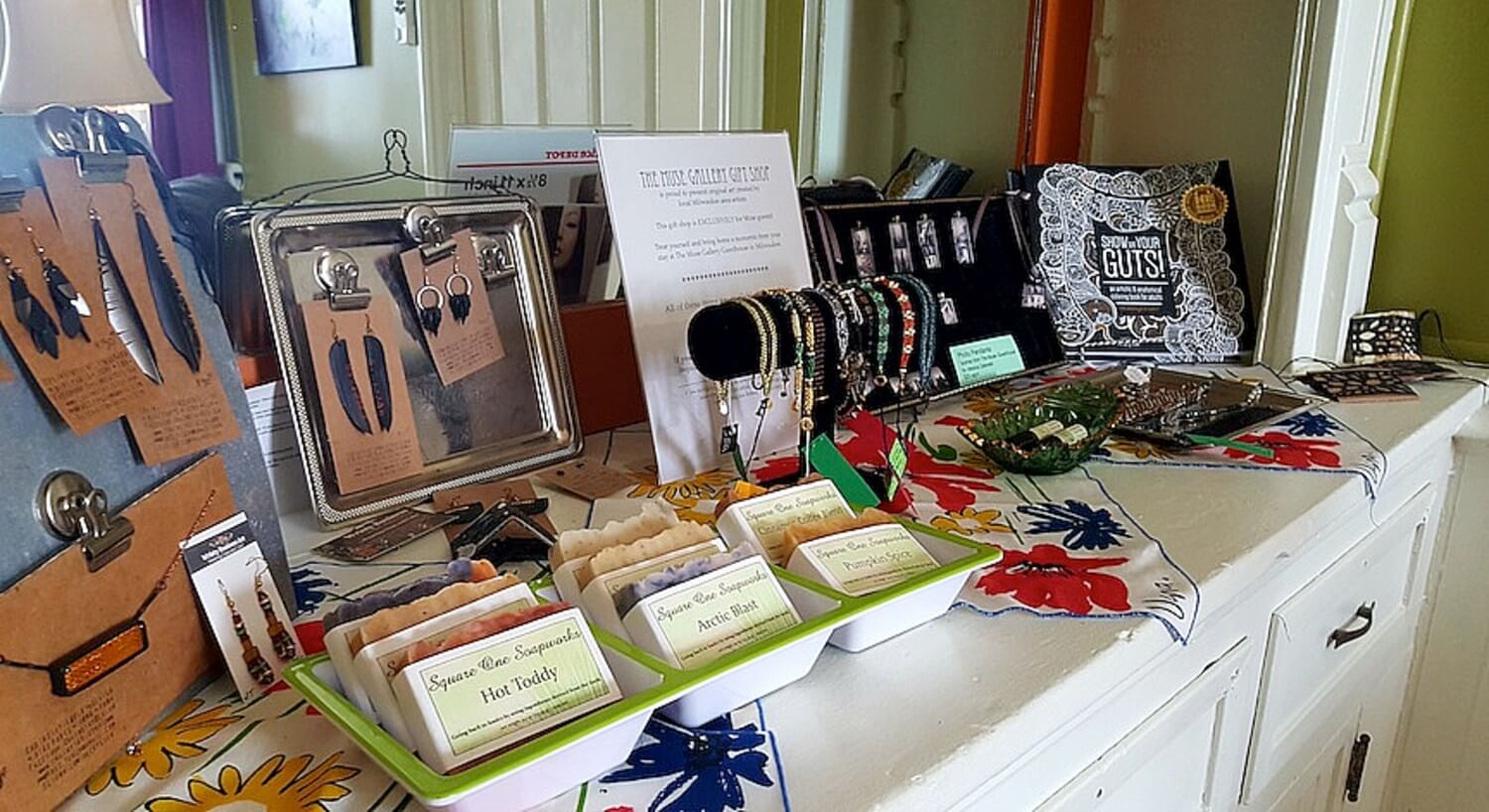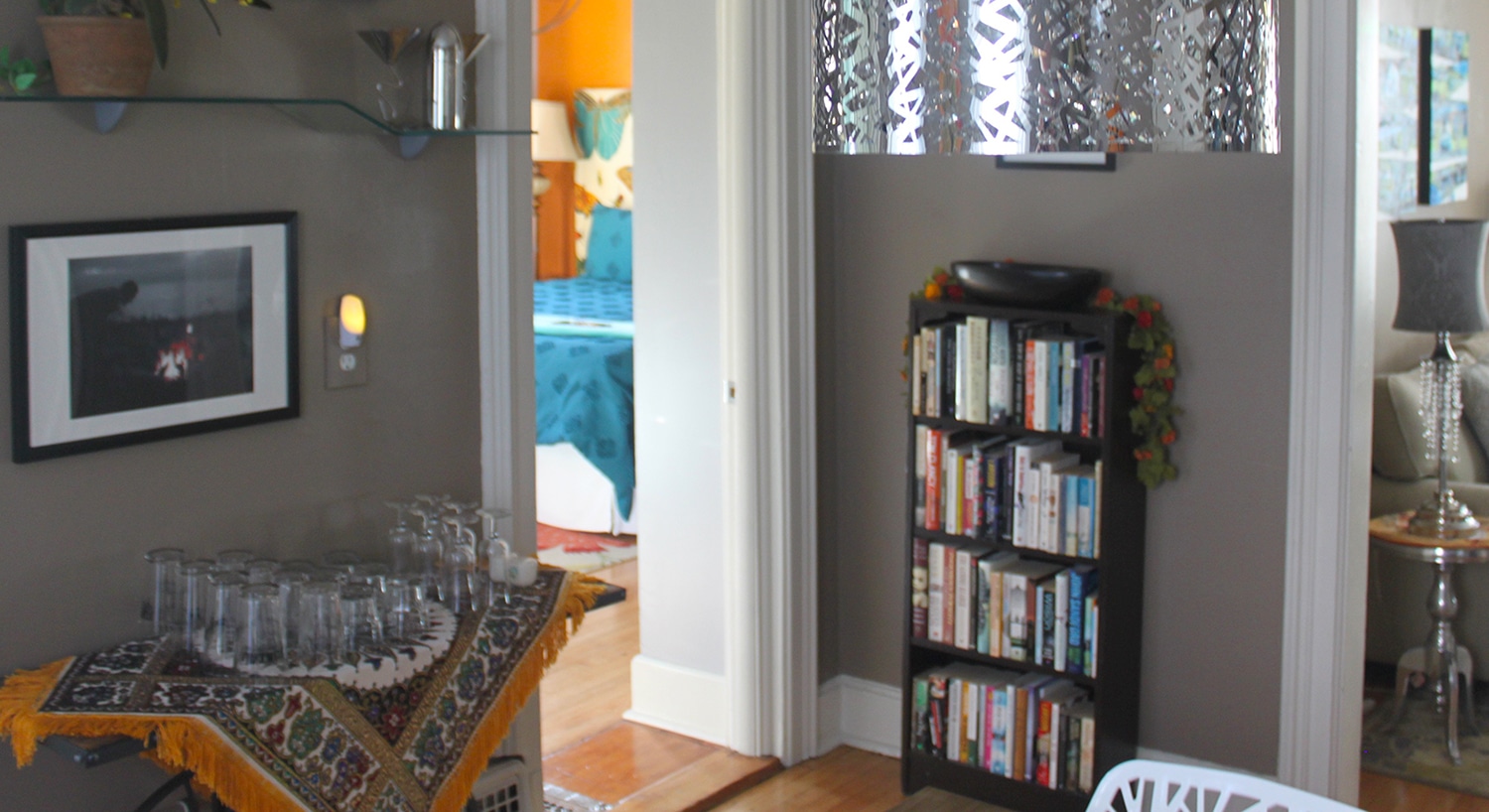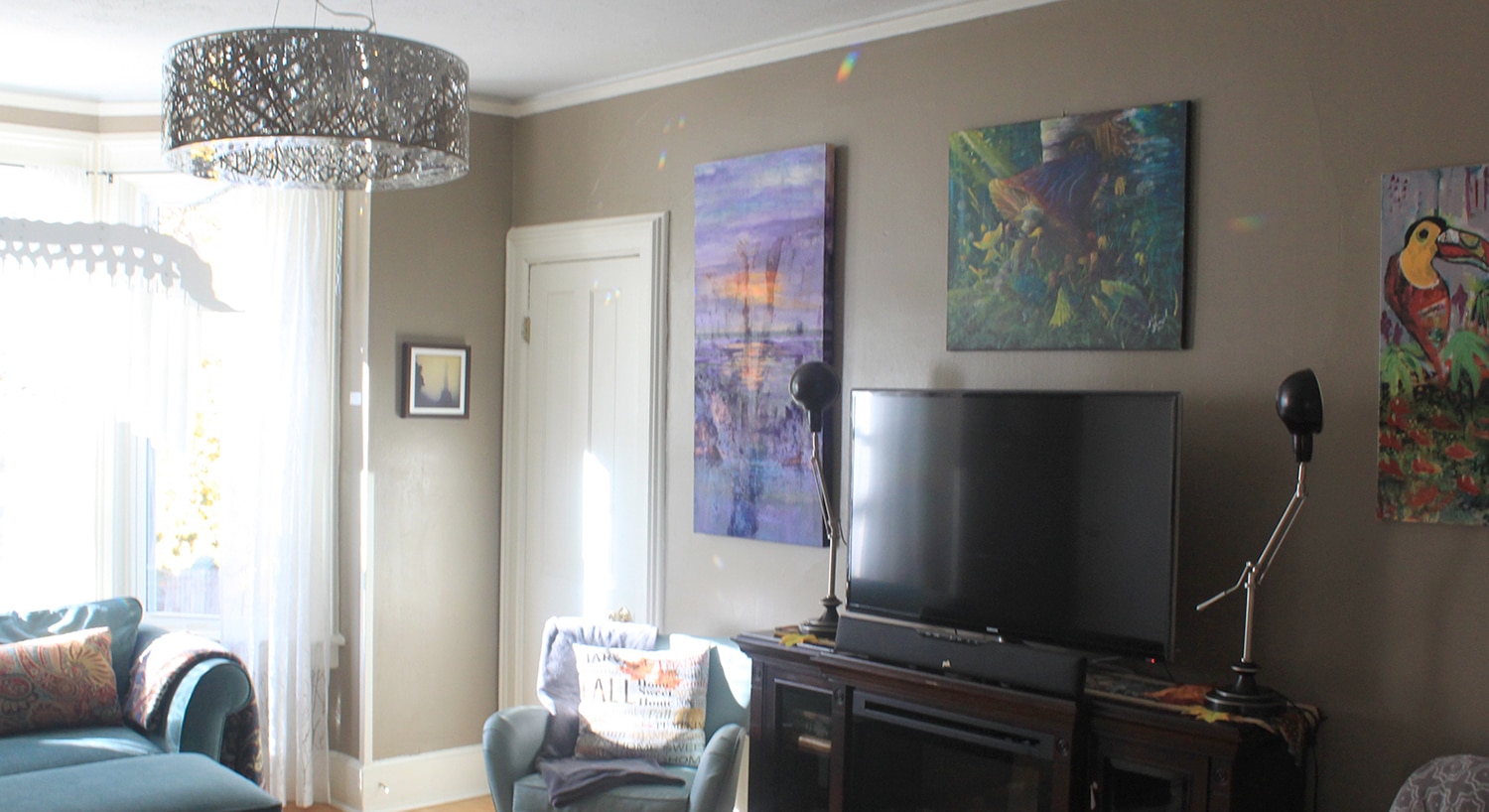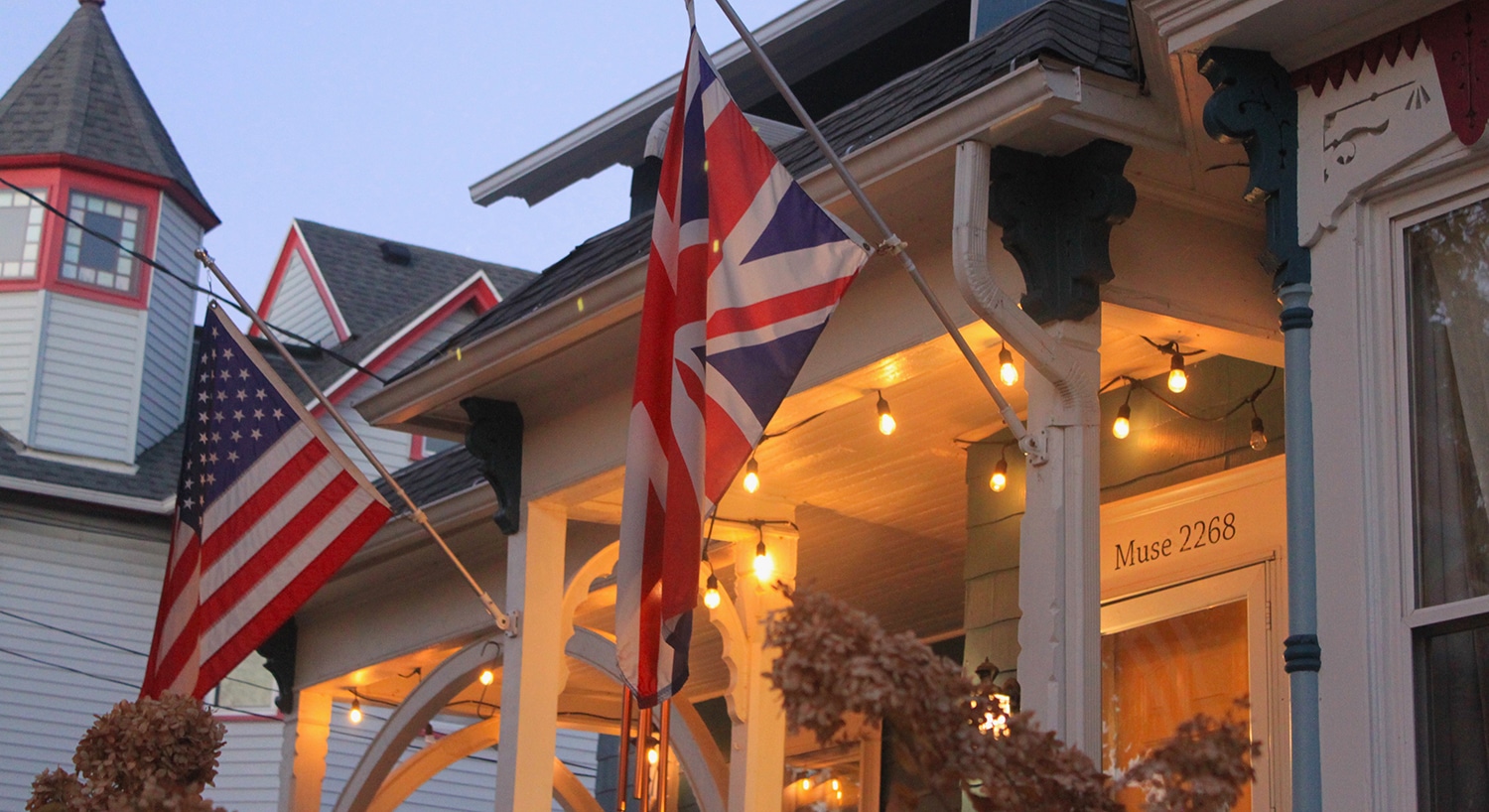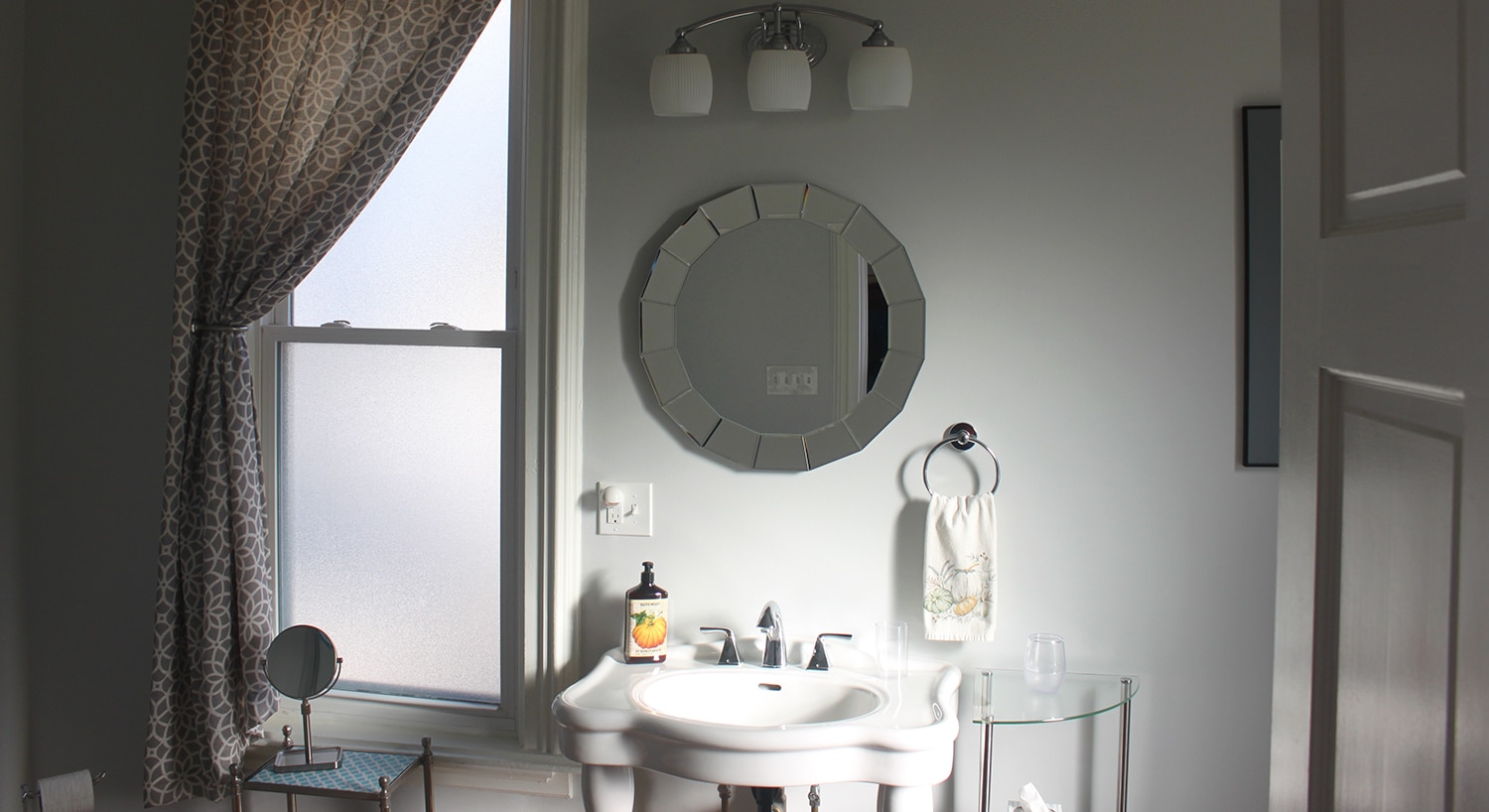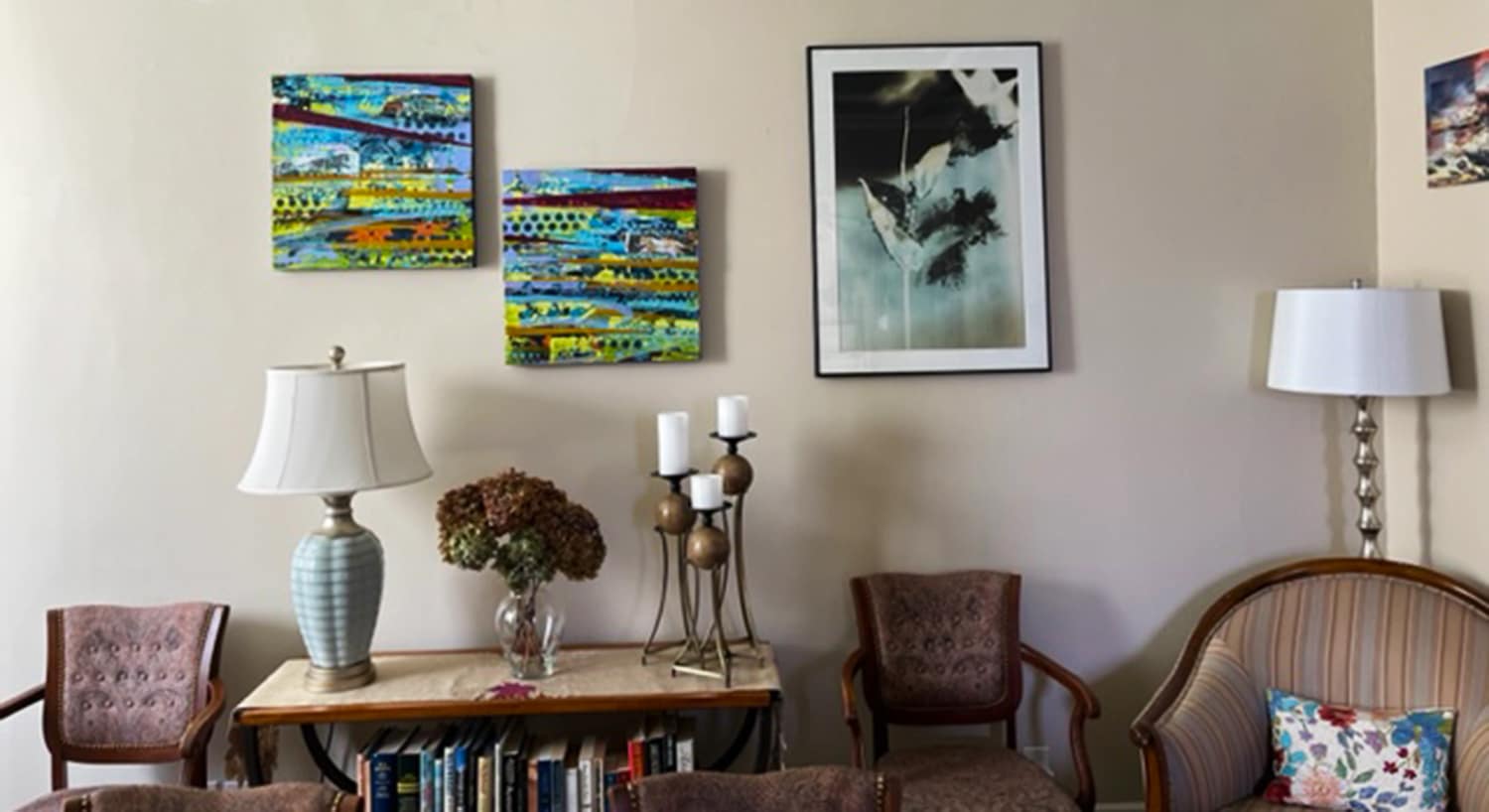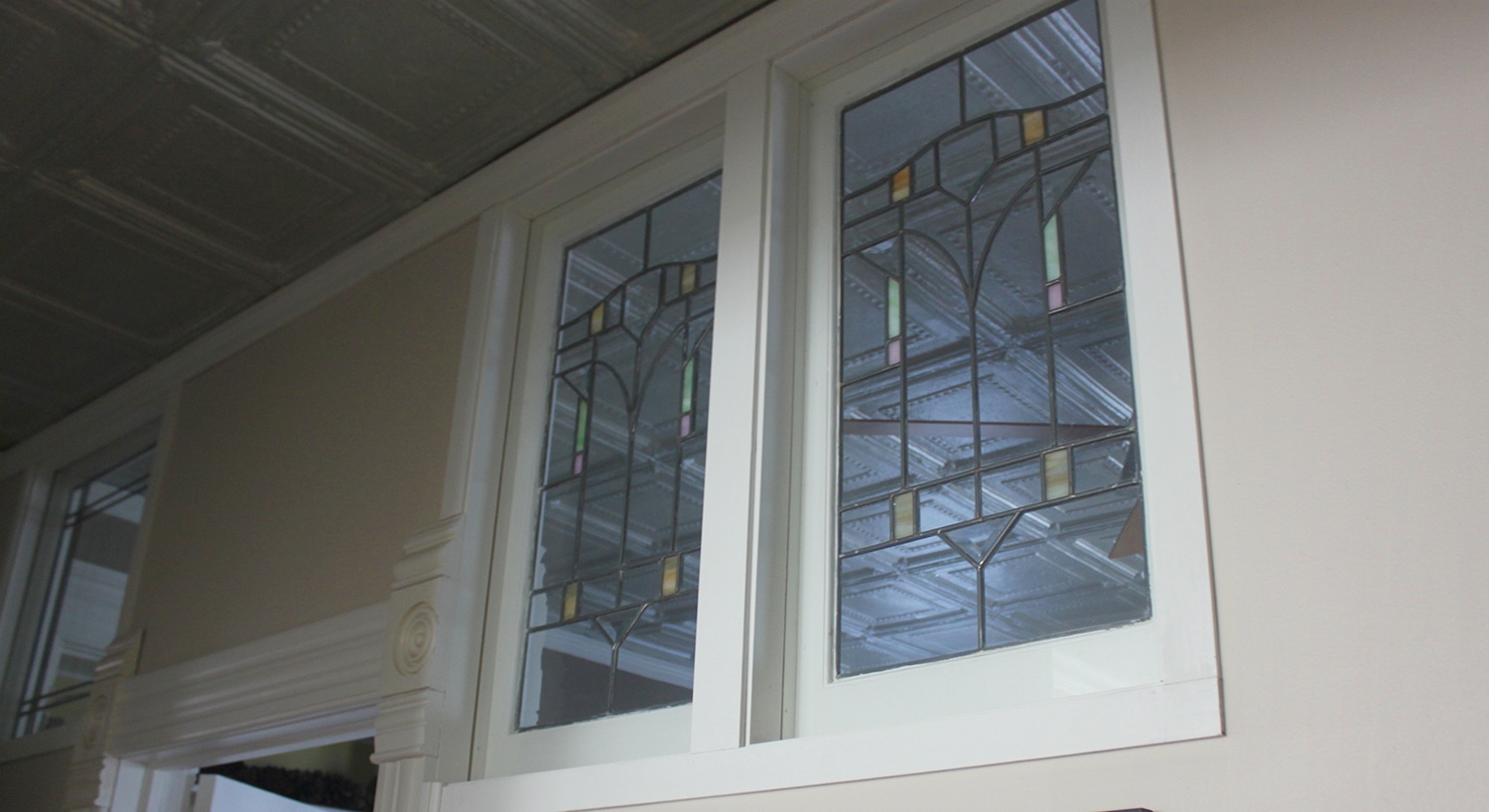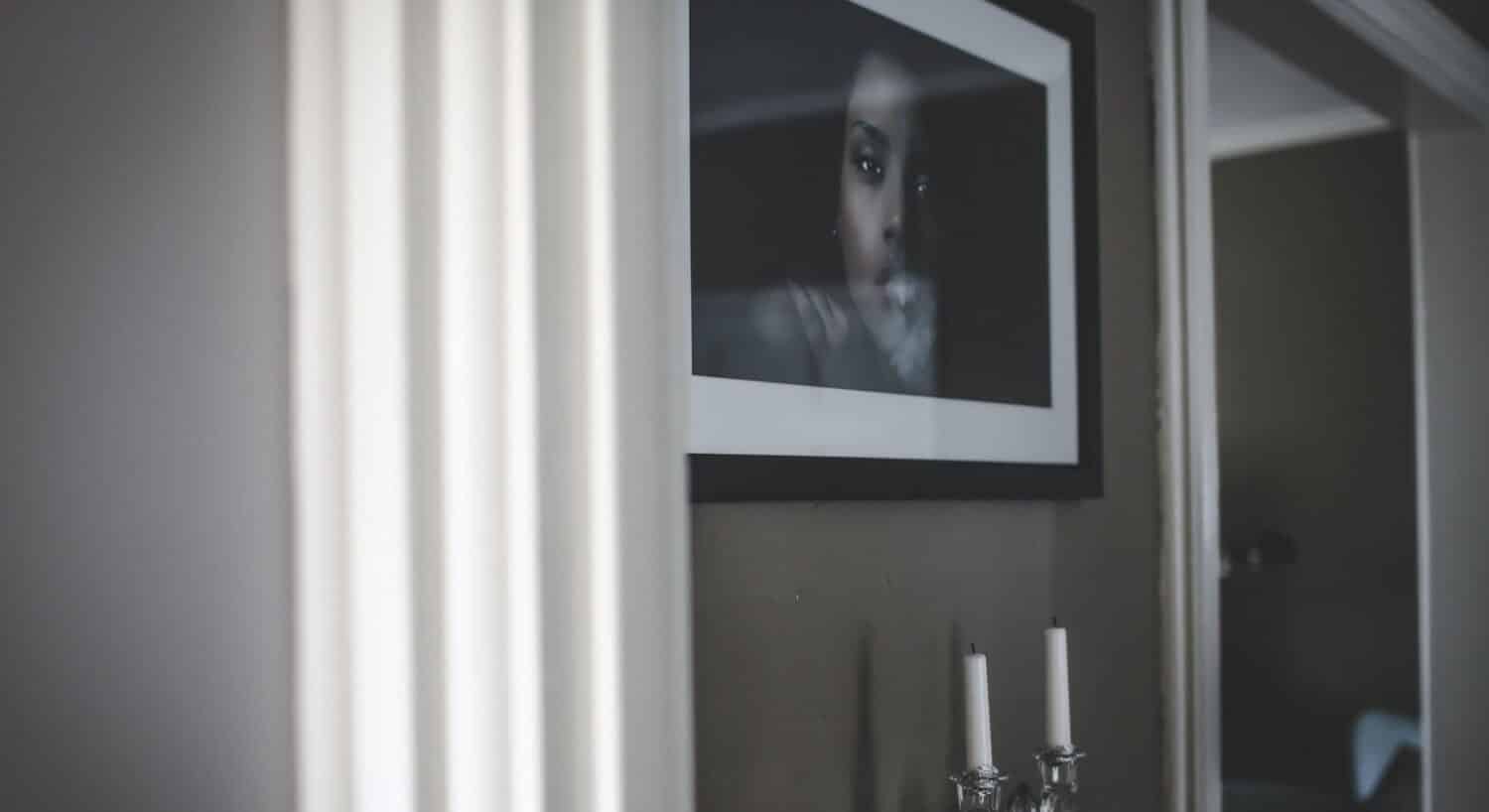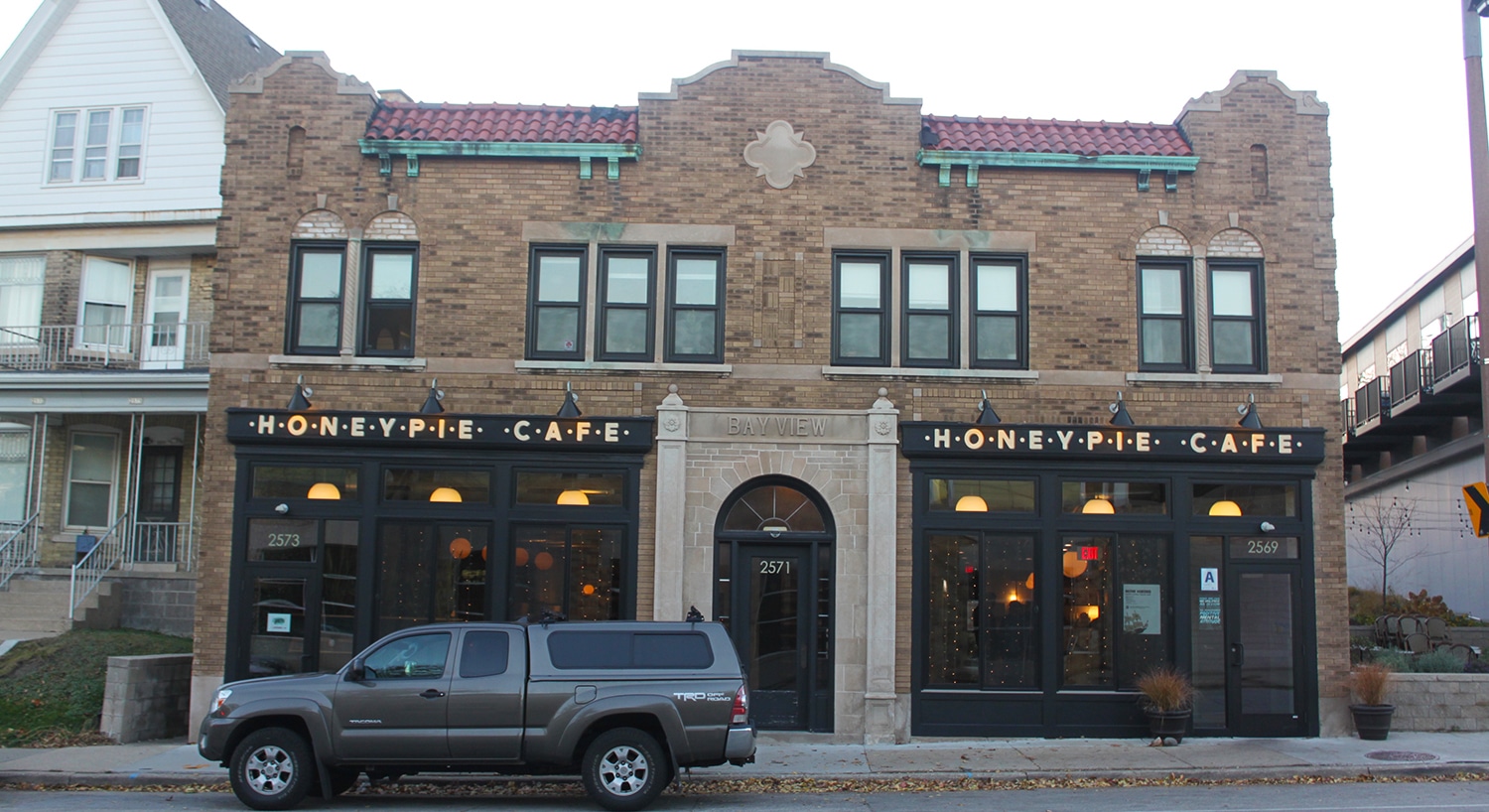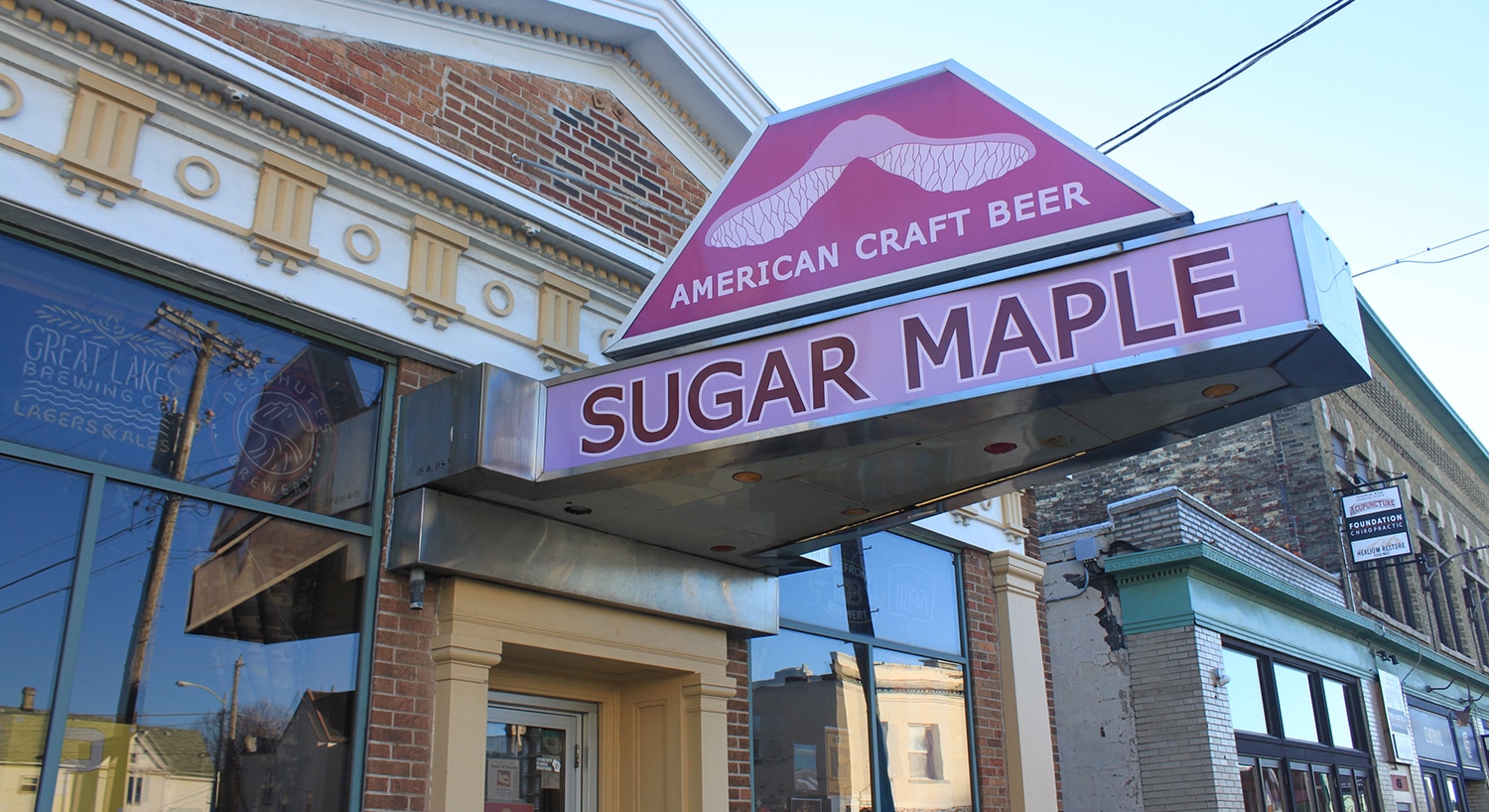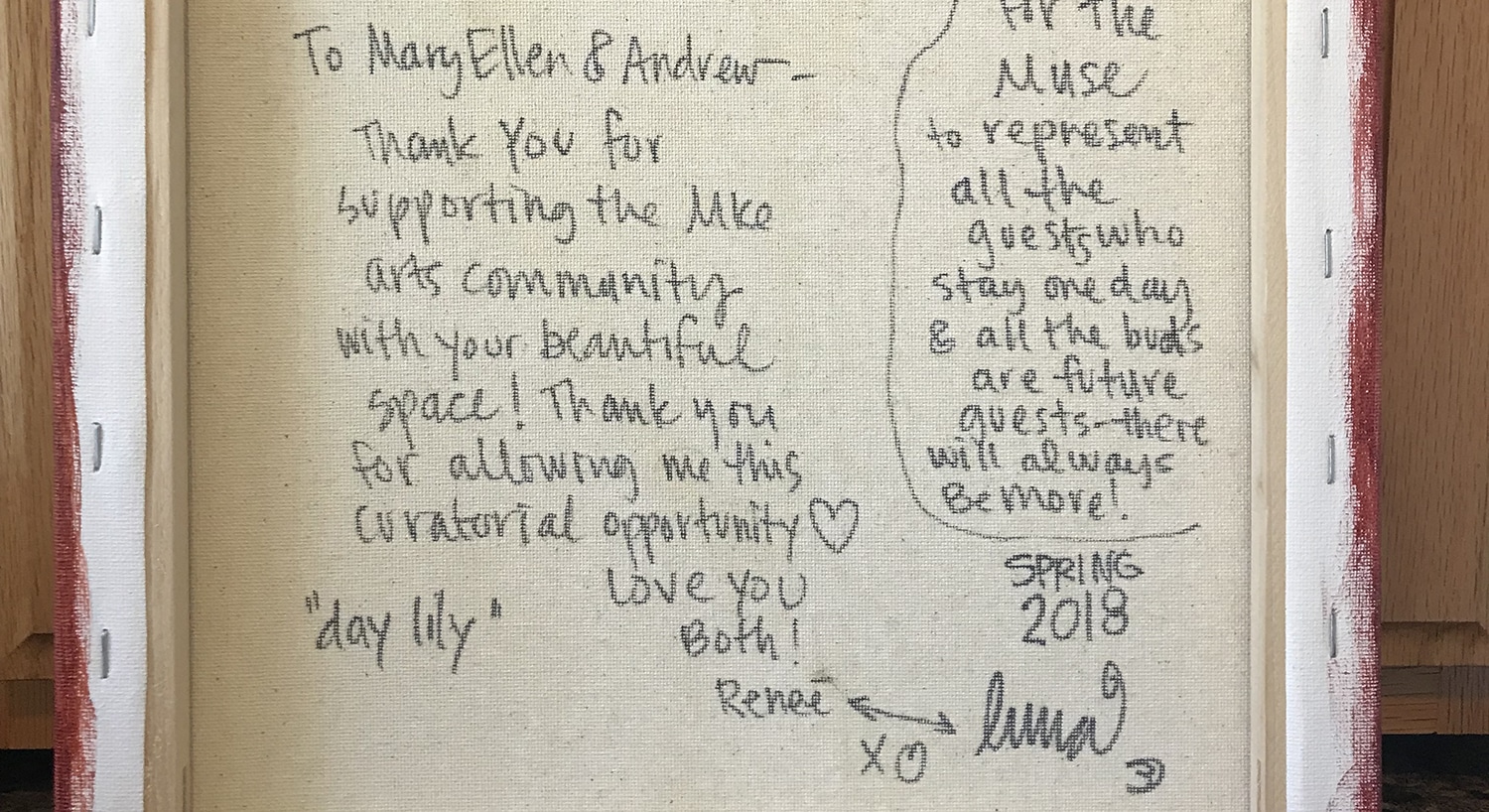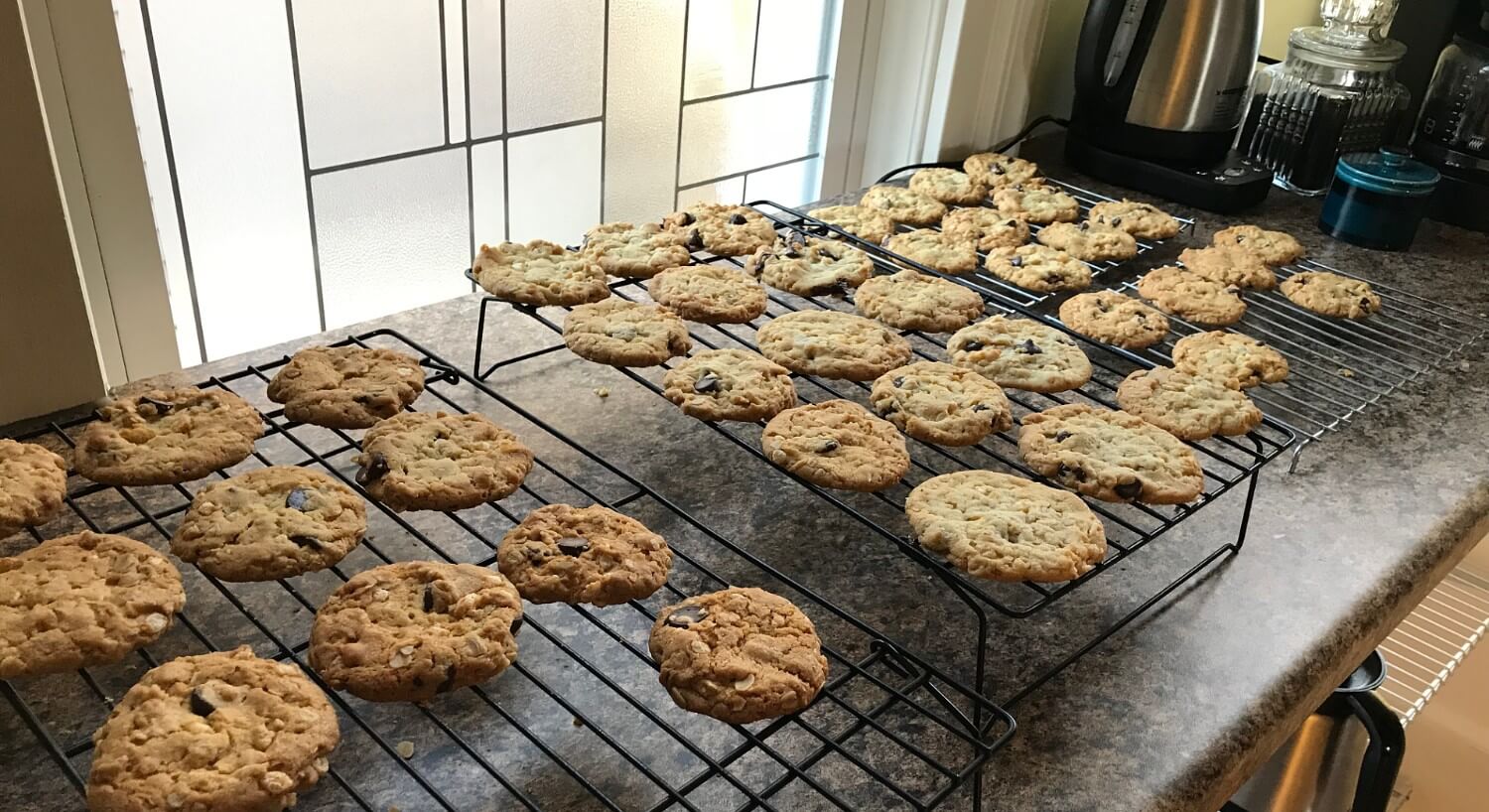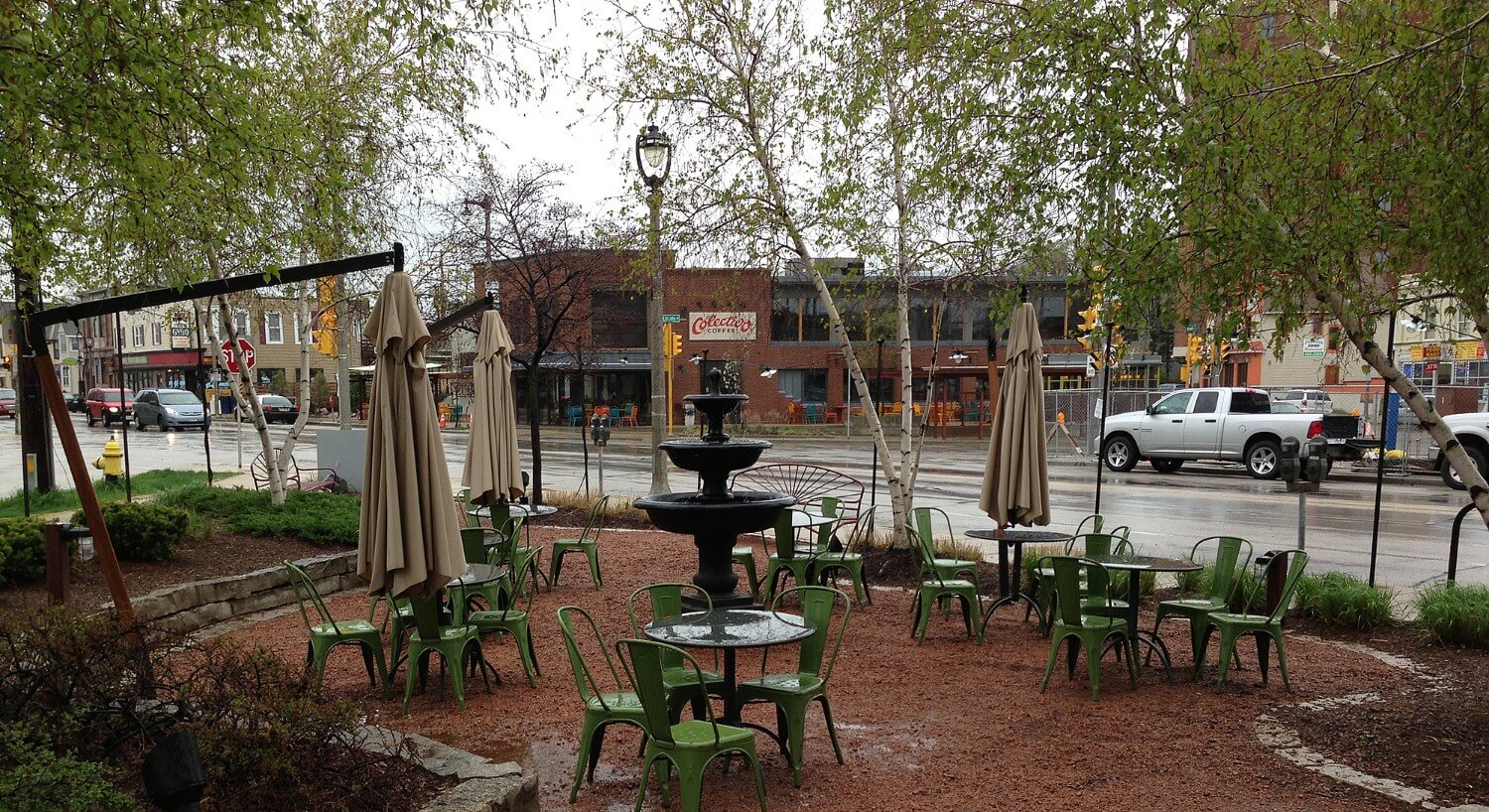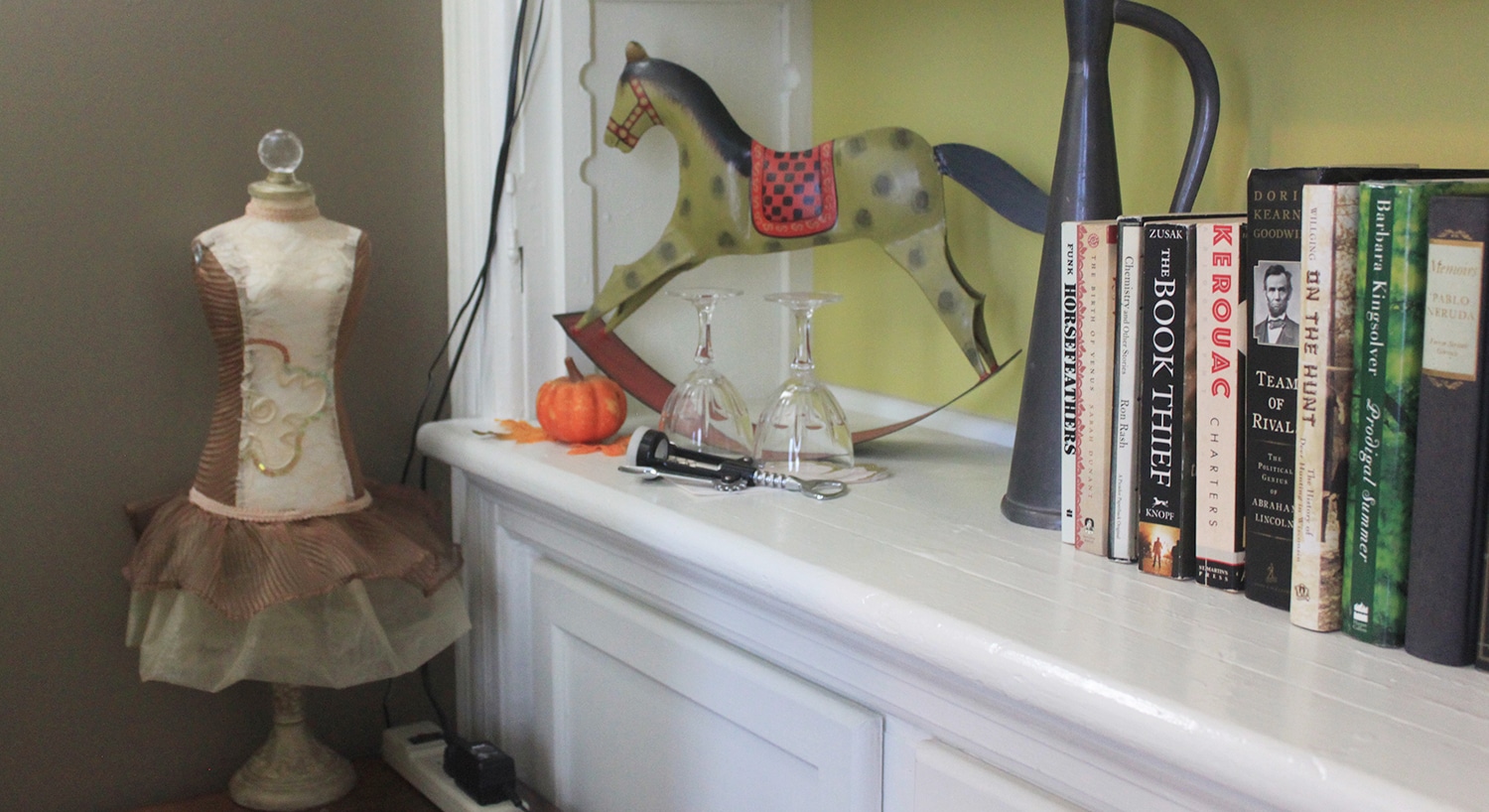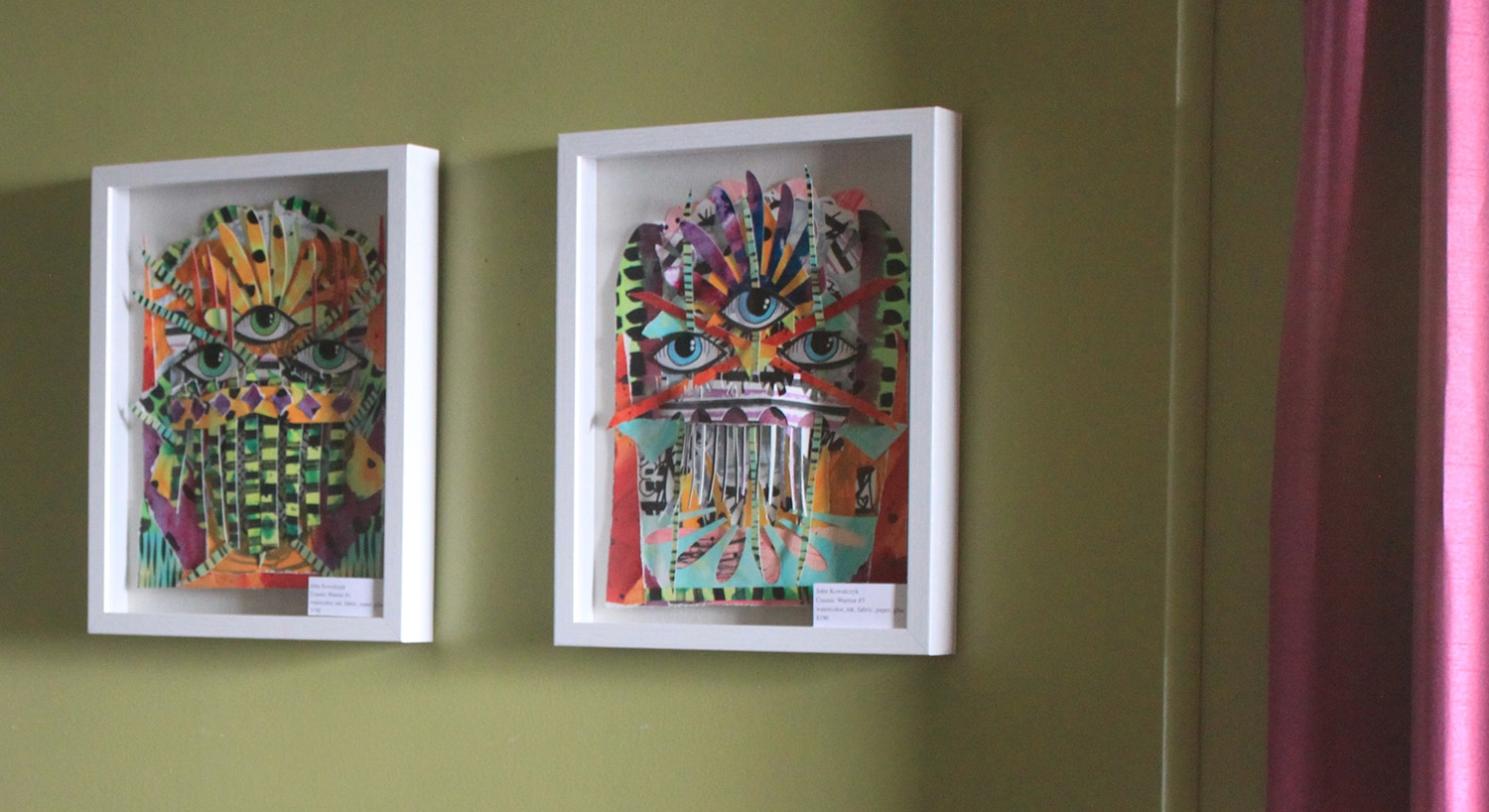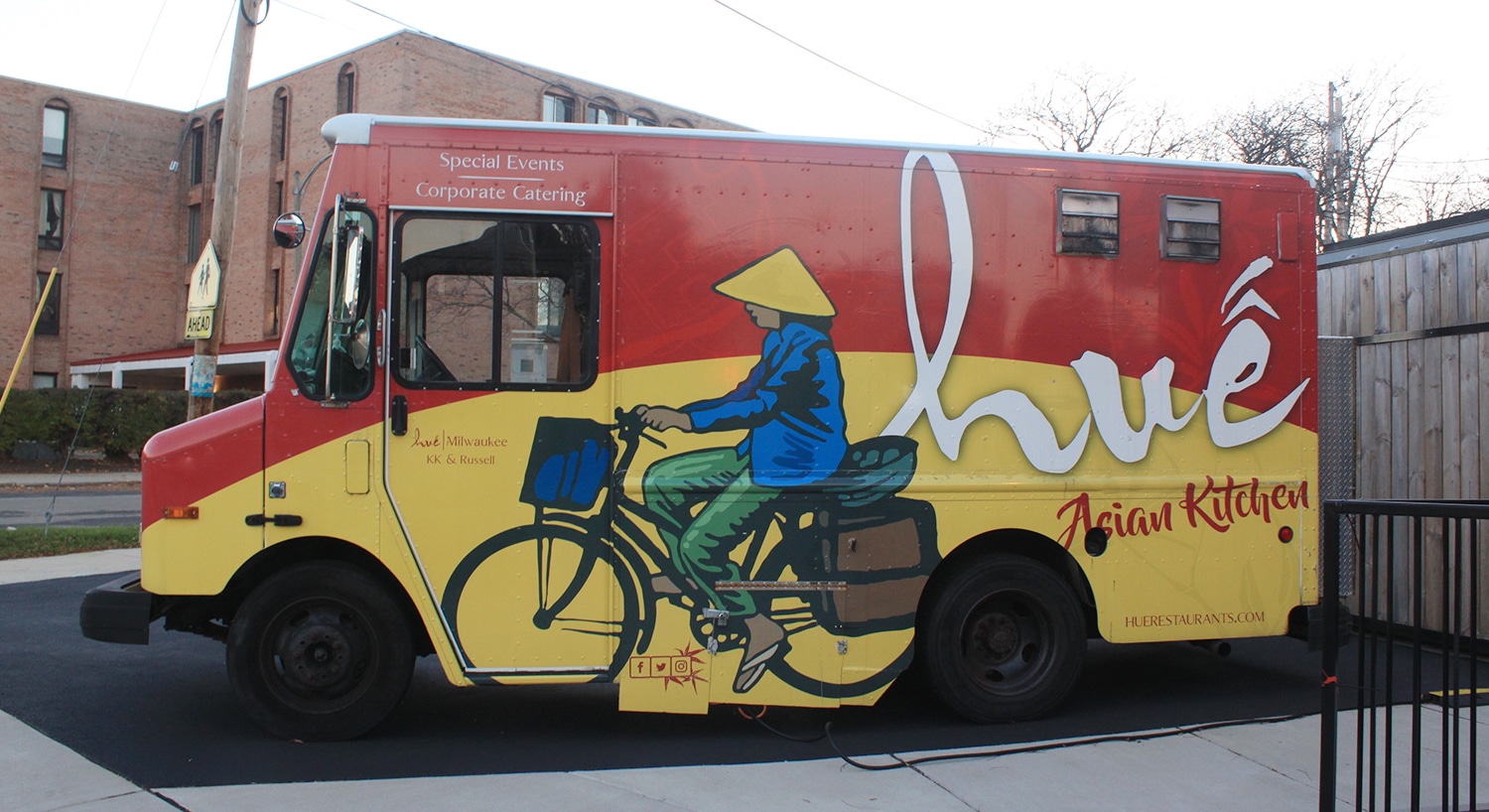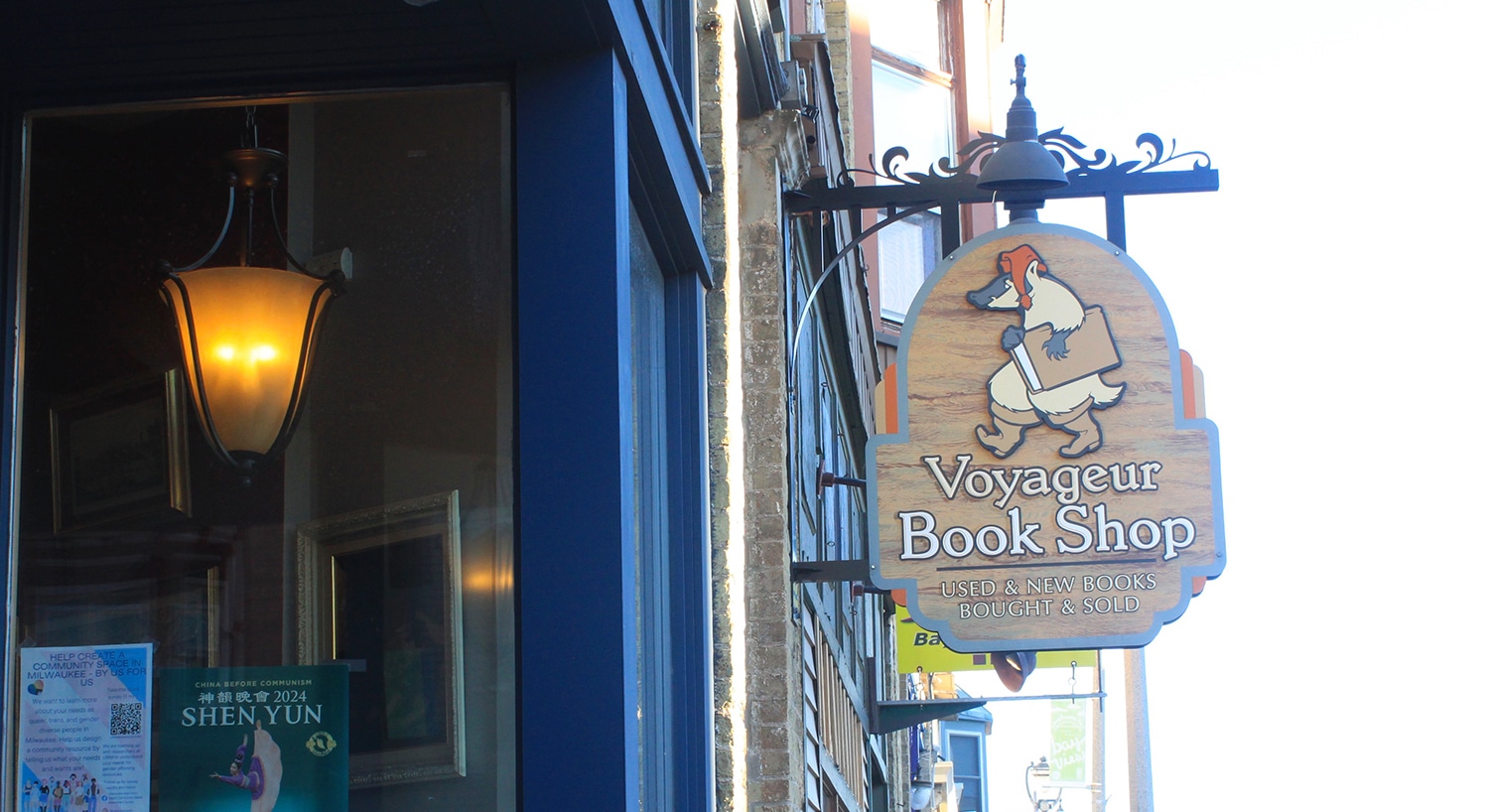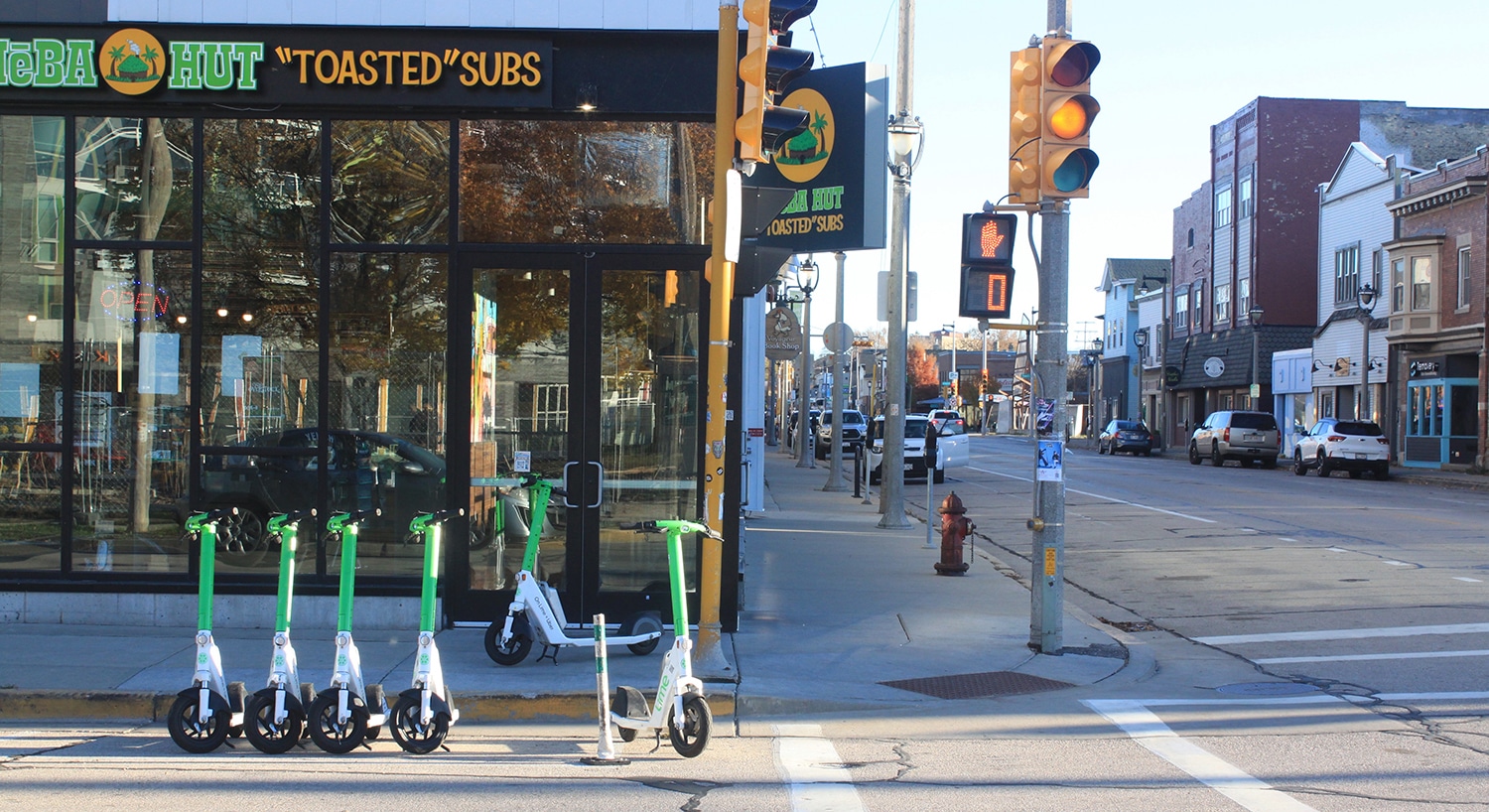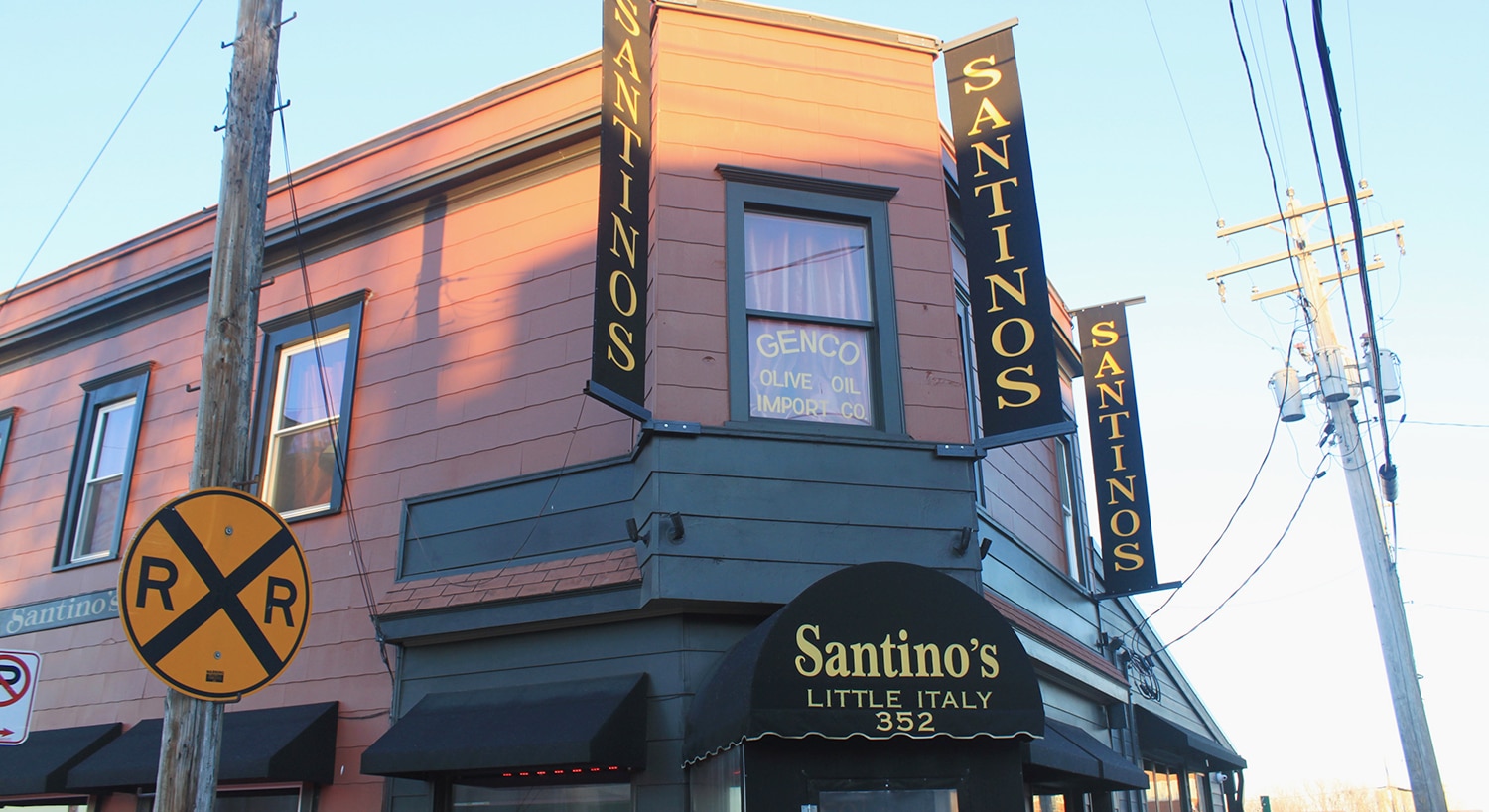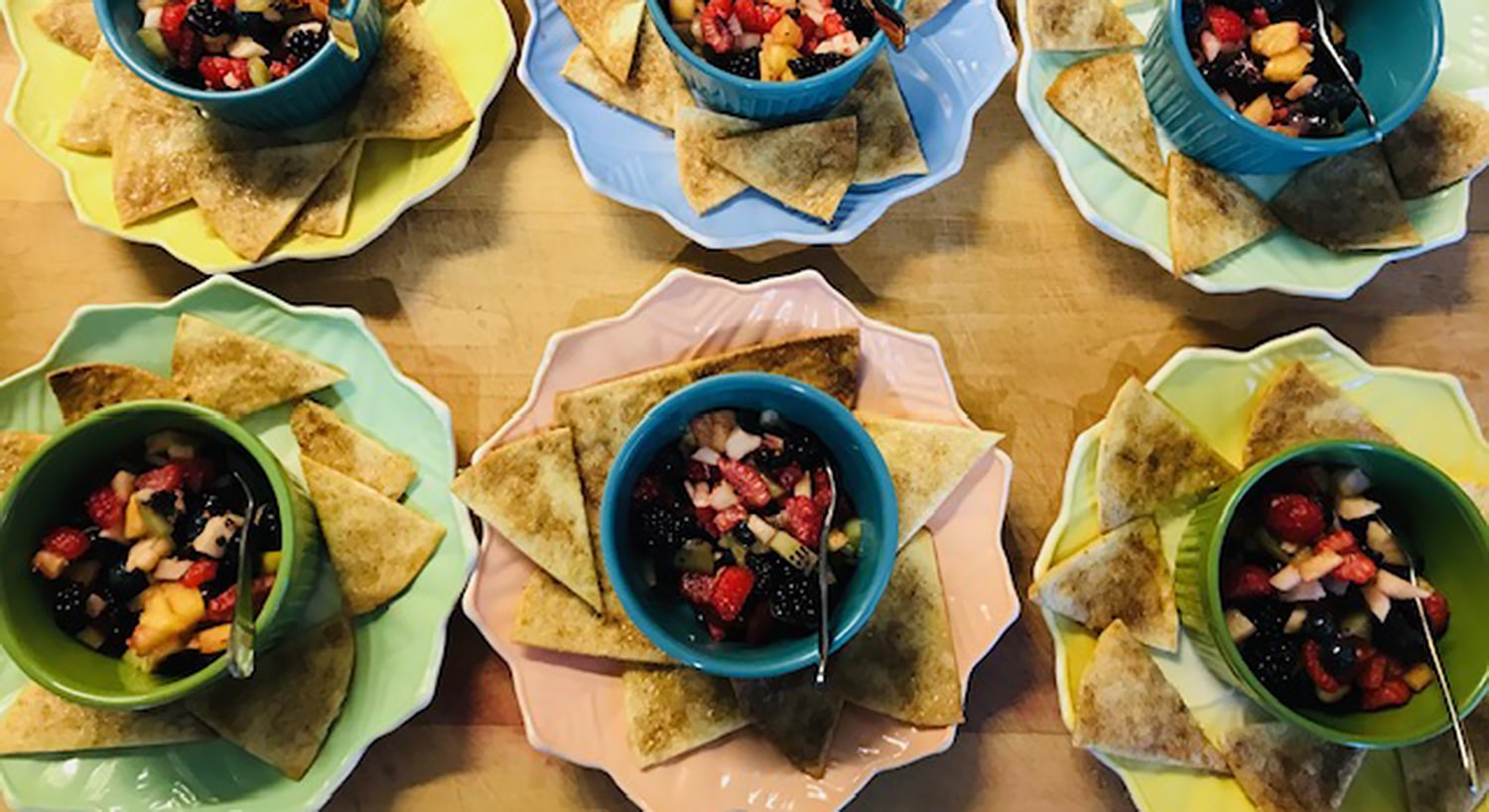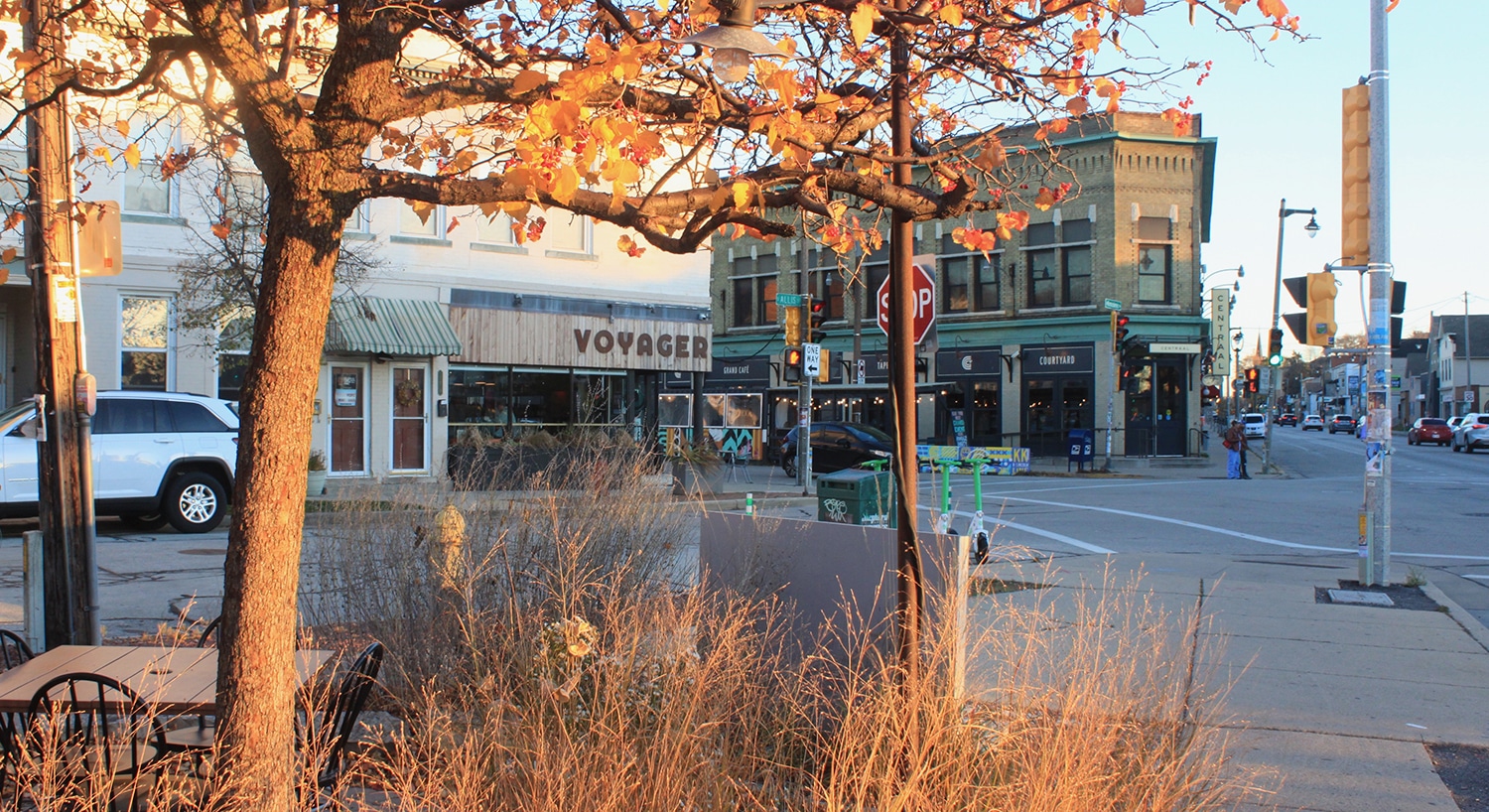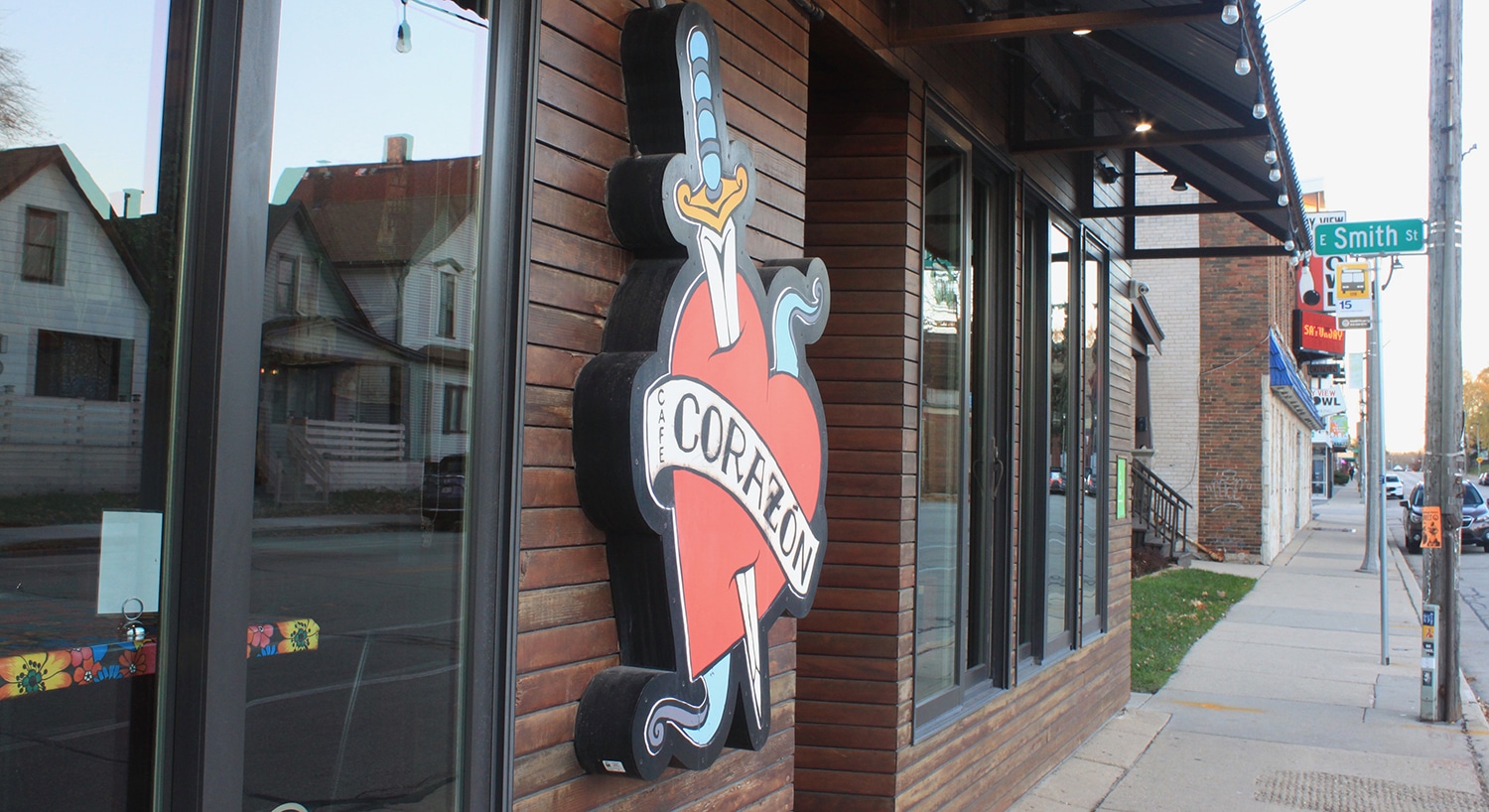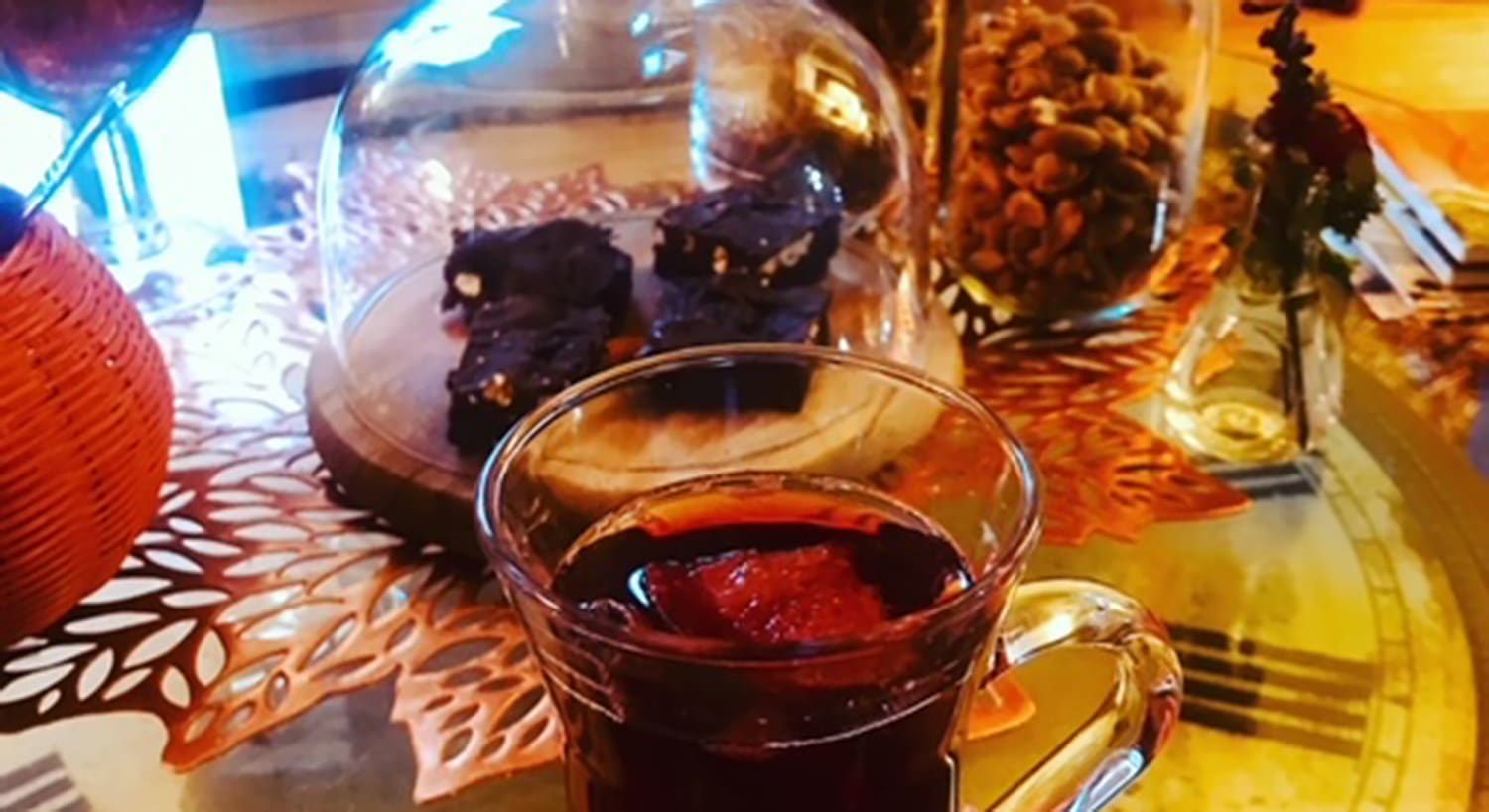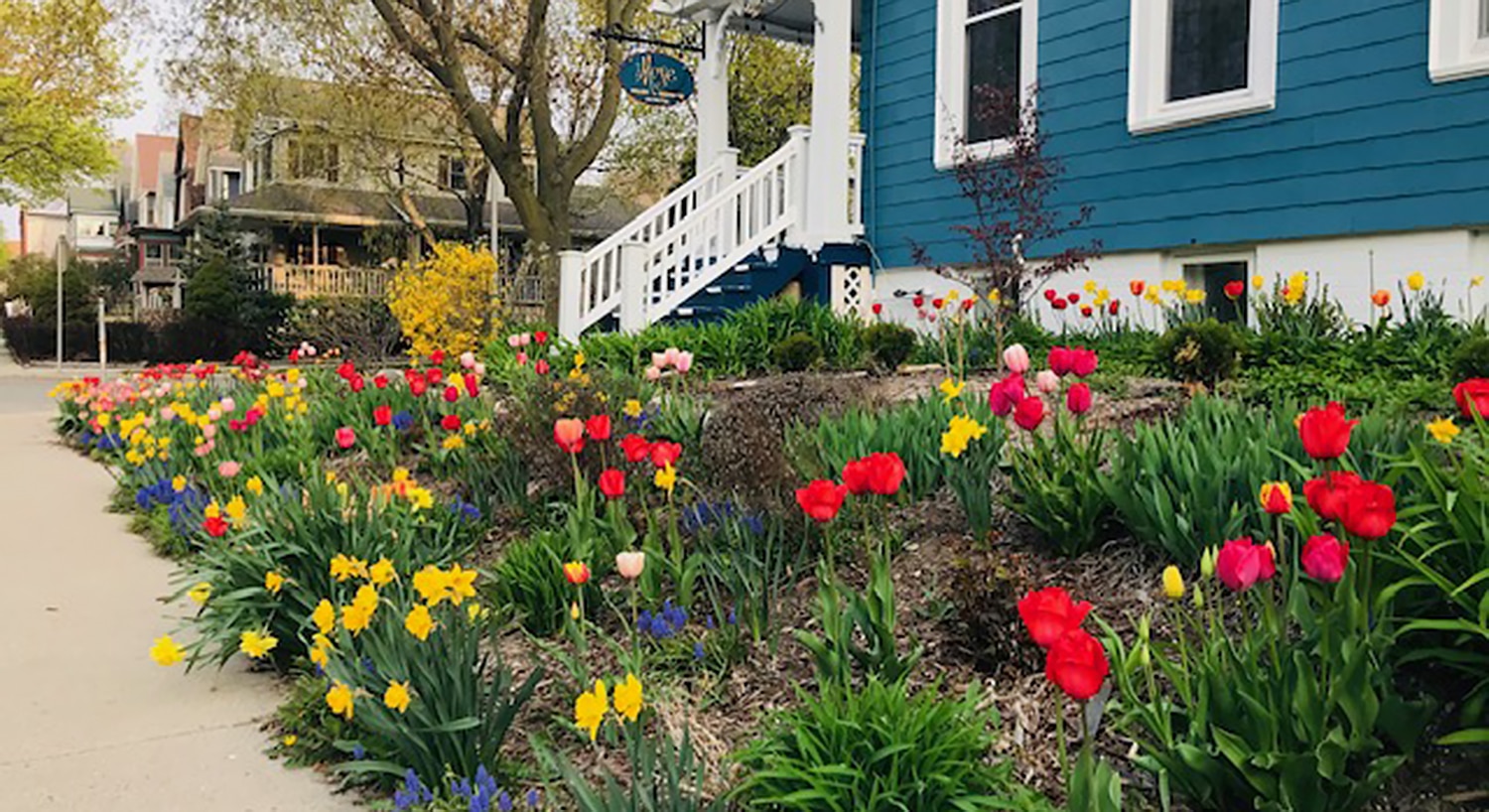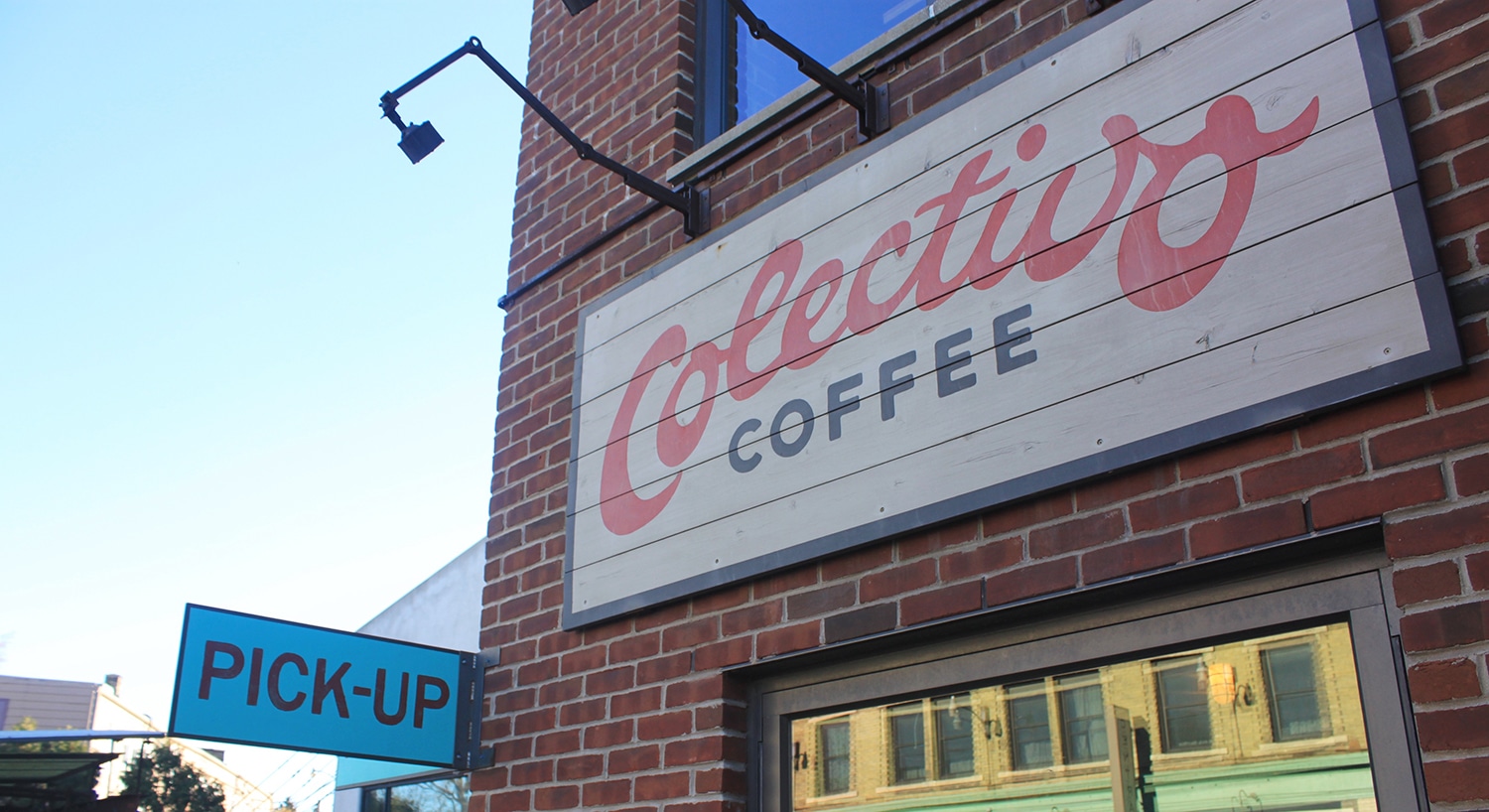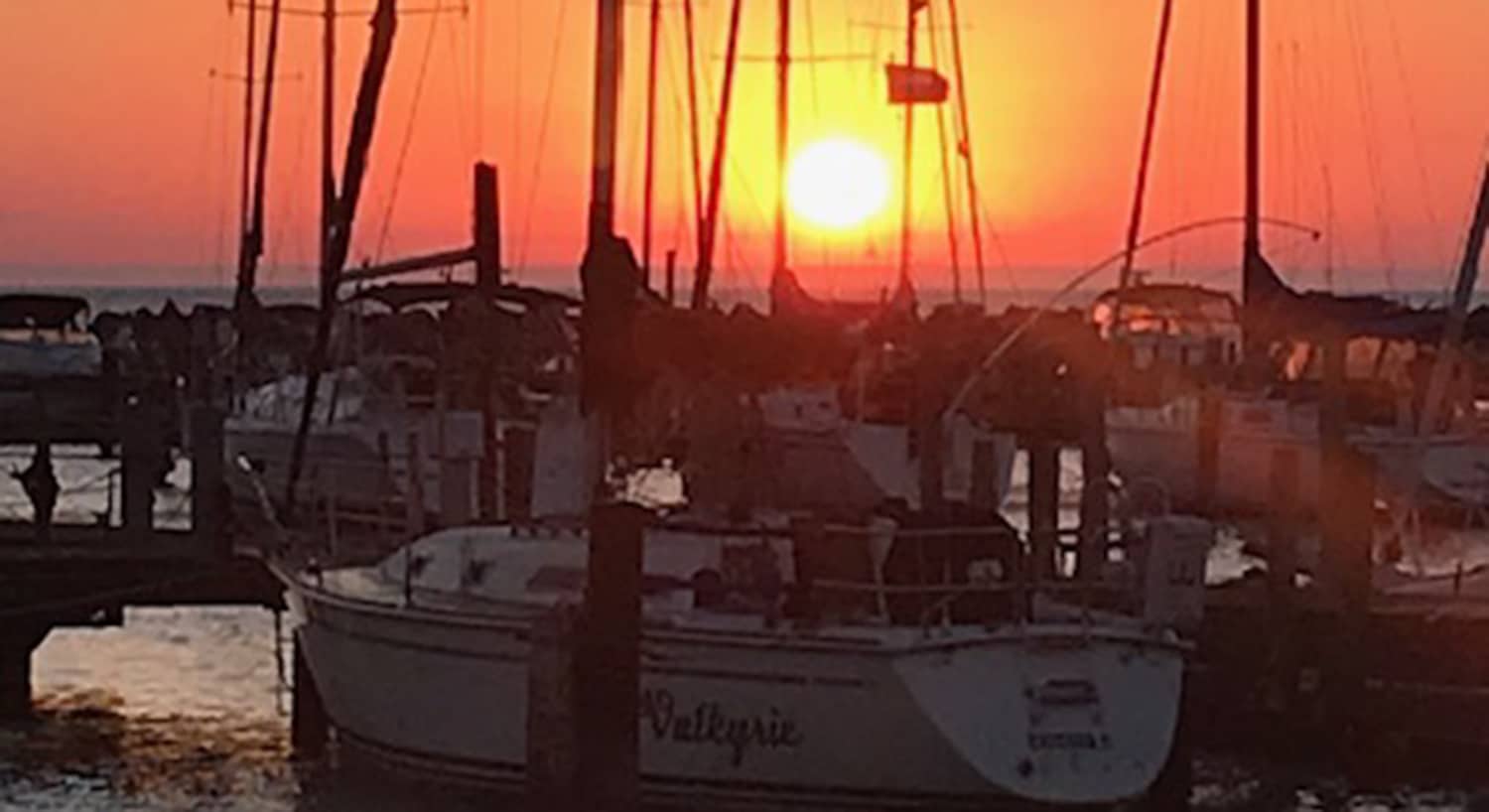 View of Milwaukee shore of Lake Michigan with boats in the harbor.
Long view down the street in MIlwaukee, WI, with historic buildings.
Bookcase with books and cabinet with china and glassware in a room with a table and chairs.
Table of wares for sale including soaps, jewelry and books.
Detail of second floor dining area
Living Room on Second Floor
Main Entrance with Flags and Lights
Artwork in the First Floor Dining Room
Black and white artistic photo of a photo of a woman over a table with candles.
Honeypie Cafe on Kinnickinnic
Artist Note to Muse Owners Mary Ellen and Andrew
Chocolate chip cookies cooling on wire racks in front of a window.
Seating area with green metal tables and chairs on a red gravel patio next to the street.
Framed Mixed Media Relief Sculptures
Hue Vietnamese Food Truck
Rentable Scooters near Cheba Hut Toasted Subs
Santino's Little Italy restaurant
Fruit Salad and Flatbread
Voyager Winebar and Centraal restaurant
Corazon Mexican Restaurant
Tulips & Daffodils in the Front Garden
Sunset and Sailboats at South Shore